Art Education + Art Therapy
---
Are you looking for a future full of creativity, purpose and service to others? Through Alverno's unique dual art education/art therapy major, you'll get ready for a career helping people explore their creativity and sense of self while also growing their artistic talents in visual art.
As an art education/art therapy major, you'll learn the theory and foundational frameworks of art education and art therapy while also practicing these methods in a variety of settings.
When you graduate, you will be prepared to obtain your PreK-12 art education license as well as a supplemental licensure in adaptive education.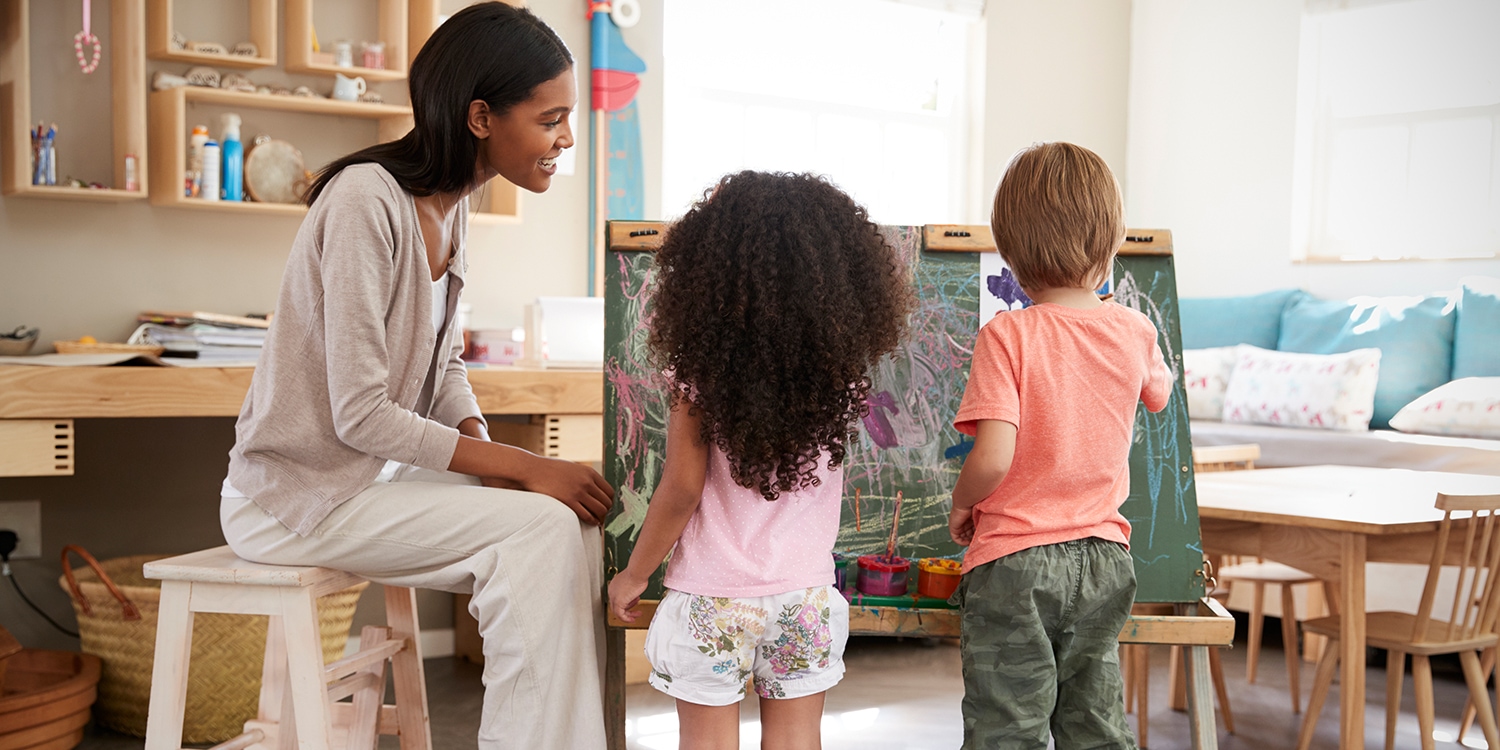 The Alverno difference
Alverno's art education/art therapy major is the only baccalaureate double major of its kind in the state! In this major, you will learn the media and methods to help others develop their artistic talents while exploring ways to adapt your instruction and assessment for a variety of learners in the elementary, middle and high school settings.
Here, we are small by design. We know your name, your career aspirations, your personal challenges and your strengths. Because of this, we're able to curate learning to meet your individual needs, connect you with people in the field and help you set personal goals. You are not just a student to us — you are the future of art education/art therapy and a lifetime member of our community.
---
"I chose Alverno for its sense of community and this unique double major where I can pursue both of my passions. Alverno has helped me grow into my confidence and given me the space to hone my creativity, communication and professionalism."
— Kaylee, art education/art therapy major
---
Coursework
All Alverno students must complete 120 credits to earn a bachelor's degree. You will explore the art studio as well as art history, art therapy, education and the liberal arts, giving you a strong foundation to create effective and engaging learning experiences for your students. Starting in your first year, you will participate in art education/art therapy field studies and continue that practice throughout your time at Alverno. This gives you the opportunity to experience art education at all levels throughout PreK-12 as well as involvement in art therapy and adaptive arts practices.
Field education
Alverno maintains ties with numerous agencies, organizations and schools to provide a wide range of field experiences and internship opportunities. You will have field experiences in primary and secondary education, as well as an adaptive arts placement, before embarking on your final semesters of student teaching and the art therapy practicum. These field experiences connect you to artists, teachers and practitioners working in the field, expanding your learning in the areas of pedagogy, adaptive art processes and the implementation of art programs in diverse communities and settings.
Career opportunities
Graduates of our art education/art therapy program are ready for careers as art educators (PreK-12th grade), adaptive art specialists (PreK-21 years old), recreational activities directors, community art educators and creative arts facilitators.
Admission requirements
Your first step is to apply for admission to Alverno by completing the free application at alverno.edu/apply. You should mark your intended major as art education/art therapy. For your first two years, you will have dual advising as you will be matched with a professional academic advisor who gets to know you, helping you chart your path and register for classes, as well as your faculty advisor who will remain part of your full academic career and supports your success to graduation.
The Annual Crime and Fire Safety Report for Alverno College, which includes crime statistics and annual fire safety statistics, can be found online. A hard copy of the report is available upon request. Please send your request to Jason Pilarski, director of Campus Safety.
---
GET IN TOUCH!
Have questions about studying at Alverno? We invite you to connect with our Admissions team to learn more.