Many Doors In

MANY PATHS THROUGH
Think of where you are today, and where you want to go. Alverno College can get you there.
Alverno's School of Adult Learning and New Initiatives is reimagining traditional education. Through partnerships with industry experts and community leaders, we offer accelerated degrees and credentials for women and men.
Our goal? To help professionals like you succeed now and in the future.
No matter where you are, there's an open door for you here. Explore our unique degree and professional development opportunities.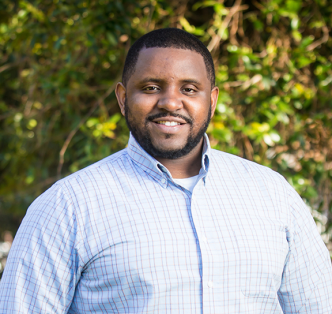 "I'm a single dad and a full-time worker, and as someone who is invested in my own community and other programs, I needed something that was flexible so I could work on school all night if I needed to, or wake up early, or do it on my lunch hour. Alverno's adult programs deliver."
— Austin, Doctor of Education graduate, 2021
"The Advance Your Skills – Leading for the Future program allowed me to better understand myself. Because of this, I was able to start building a solid professional foundation that has left me feeling empowered and unafraid. This program has allowed me to grow in so many ways. It propelled me forward in directions I never expected."
—Sarah, 2023 Advance Your Skills: Leading for the Future 2023 Certificate Graduate
Restorative Practice Digital Badge
Gain an advanced understanding of restorative justice circles as a method of healing within our multifaceted communities. Through a graduate-level course, Transformative Healing in Families and Groups, working professionals will explore restorative justice circles as a method of healing within families and groups.
Servant Leadership Digital Badge

Servant Leadership challenges practitioners to choose the interests of the community over the interests of the individual and to facilitate positive change. Offered by Alverno College in partnership with Wisconsin Servant Leadership (WISL), this digital credential consists of self-directed learning, reflections, and assignments/activities.

Measurement and Evaluation Certificate
Alverno's Certificate in Measurement and Evaluation is designed for working adults in business, healthcare, or education who need to accurately measure such things as client or employee attitudes, learning, or behaviors. Students will learn theoretical and practical considerations for developing valid measurement and evaluation plans, practice with specific techniques including surveys, interviews, and experiments, and practice communicating what can be reliably inferred from good measurement.
Adaptive Arts License
This rigorous and focused post-baccalaureate certificate program is designed for visual art educators with a Wisconsin 550 license currently serving in schools. The earner will gain a deep foundation in adaptive education, learner needs and assessment, classroom environment, and collaborative communication using professional and ethical practices.

Coaching for Excellence Digital Badge and Certificate Program
This course is designed for you to develop the leadership dispositions and competencies to transform your impact through coaching. Imagine being able to unleash and expand your own potential and the potential of others around you. You can do this with the powers of active listening, posing empowering questions, synthesizing and leading toward action - just some of the skills you'll learn in this two-year certificate program.

Continuing Music Therapy Education (online)
Practicing music therapists can earn digital badges in Entrepreneurship, Leadership, Advanced Clinical Practice and Neuroscience. We also offer non-degree professional development opportunities through our Master of Music Therapy program.

Health Humanities Digital Badges and Certificate
Alverno's Health Humanities credentials introduce you to this rich and emerging field which applies the wisdom of the humanities (especially the study of literature, writing, philosophy, and religious studies) to the issues and experiences of health and illness, health care, self-care, caregiving, and care-receiving.
Online health care prerequisites for students beginning the Direct Entry Master of Science in Nursing (online DEMSN)
Complete required courses before beginning your DEMSN through our 8-week, online session.
Python Programmer Digital Badge and Applied Computing Certificate (online)
Earn a digital badge in Python Programming in 14 weeks. By adding a data scientist course, you can earn a professional certificate in Applied Computing.

Urban Early Childhood Outdoor Preschool Environmental Education Program (ECOPEEP) Certificate with Badge
Through our partnership with the Urban Ecology Center, get ready to meet growing demand for nature-based early childhood education.

Substance Abuse Counselor Certificate
Meet the high demand for social workers with the specialized knowledge and skills to address the needs of individuals, families, groups, and the broader community facing the challenges of substance abuse. (At this time, only available for graduates of Alverno's BSW program.)
Professional certificates through the Advance Your Skills Pathways Program, including the following Pathways:
We have more than 130 years of experience of equipping students with in-demand skills to achieve personal and professional distinction
We are pioneers in hands-on, experiential learning that's immediately applicable to your life and your work
We are Wisconsin's first Hispanic-Serving Institution and one of the state's most diverse and inclusive schools