Get Ready

to ignite your potential
ALVERNO EMPOWERS ME TO BE ME
At Alverno College, you'll get personalized support from start to finish. You'll cultivate the skills you need for success. And you'll develop the confidence that will get you ready to thrive as a person and a professional. Here, you'll find a welcoming, diverse community inspired by our Catholic Franciscan heritage that values you for who you are and who you want to become.
THE ALVERNO DIFFERENCE
We provide students with much more than just a single letter grade. Our feedback identifies strengths and targets areas for growth. Our learning approach is centered around the 8 Abilities – what set our students and alums apart. These are the skills that will help you thrive both personally and professionally.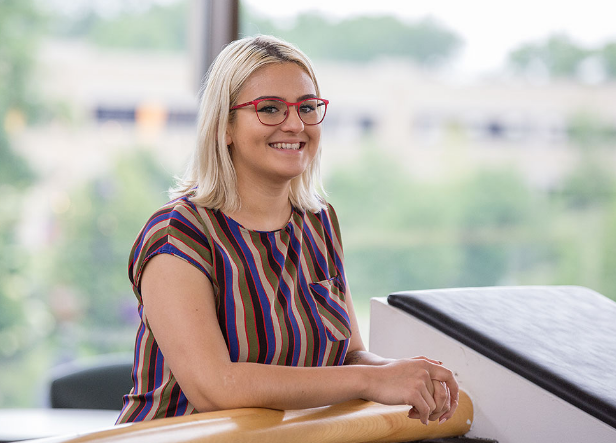 At Alverno, I've been able to develop my communication skills and learned how to work well independently and on a team. With the support of my professors, I've been able to gain valuable career experience on and off campus. Ultimately, I'm becoming a stronger leader.
We believe education is enriched by the unique perspectives and experiences each student brings, and we are committed to fostering an environment that celebrates and values diversity in all its forms. It is central to our mission to embrace and encourage diversity, equity and inclusion (DE&I)
95

%

of alums surveyed feel prepared for career expectations

100

%

NCLEX first-time pass rate for May '23 BSN graduates in WI

100

%

internship and clinical placement rate

93

%

of undergraduates receive financial aid
Alverno Celebrates the 8 Abilities September
September: Valuing in Decision Making #abilitiesinaction
Alverno Celebrates the 8 Abilities October
October: Effective Citizenship #abilitiesinaction
Nursing Day
Learn all about Alverno's undergraduate nursing program during a 2-hour visit to our campus.
Community Psychology Information Session
5:30 p.m. – Join us to learn about Alverno's Community Psychology program.
U.S. News & World Report Recognizes Alverno for Innovation, Strong Commitment to Teaching
Alverno College has grown increasingly diverse. Now it has a president who reflects the student body.
Alverno College Marks 50th Anniversary of Abilities-Based Curriculum with New Data Reinforcing Positive Impacts on Education and Career Outcomes
WOW! Women of Wisconsin Exhibit at Alverno College Opens September 8