Congratulations on your acceptance to Alverno College!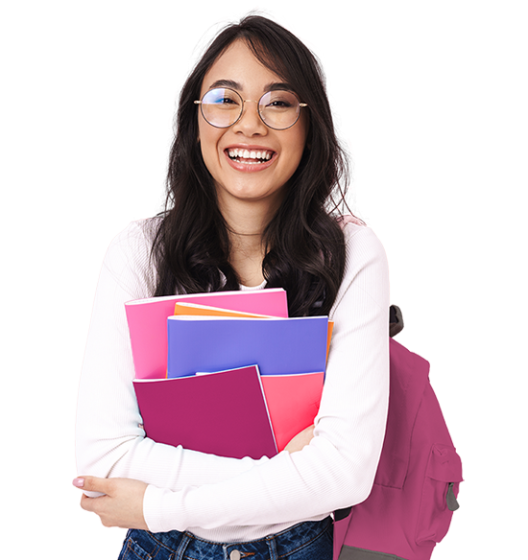 Alverno Accepted Introduction
It's time to design your future — to learn new things, explore your passions and seize new opportunities. It's time to build a solid foundation for your career and get ready for wherever your path takes you.
The next step in your Alverno journey is enrollment — and we're here to guide you through the process. Check out the resources below to begin.
Your Next Steps
ENROLLMENT TIMELINE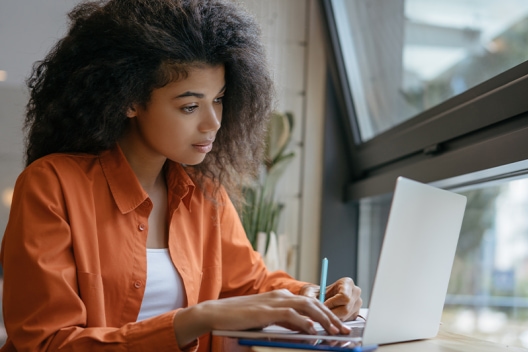 STEP 1

Complete your financial aid application
Starting on October 1, 2022 you may fill out the 2023-2024 Free Application for Federal Student Aid (FAFSA). It is the only application to qualify for federal, state and institutional aid, which includes both grants and loans.
Why apply for federal aid?
Filing a FAFSA is the single most important thing you can do to get money for college. It's the gateway to more than $150 billion in college grants, work-study funds, and federal student loans, as well as certain state-based aid.
CREATE an FSA ID for yourself and have a parent also create one at studentaid.gov.

COMPLETE your FAFSA at studentaid.gov. Both you and a parent must sign your FAFSA. List Alverno College. Our School code is 003832. If you get stuck or have problems, contact the FAFSA help desk.

SUBMIT your verification materials (only if requested by Financial Aid.)
Once you have a network account, be sure to check your Alverno email and the self-service Interactive Online (IOL) site frequently. This will be the main way the Financial Aid team will contact you.

Note: Alverno has Spanish-speaking financial aid counselors available.
STEP 2


Activate your Alverno account
Your username and password give you access to your email, our housing application system and other campus resources, including Interactive Online (IOL). IOL is the hub for many important student transactions.
Step 1: Go to alverno.edu/tech-services-student-tech-links.
Step 2: Click the Register for MFA and SSPR and Reset Temporary Password link under Accounts & Passwords.
Step 3: Follow the instructions to activate your account.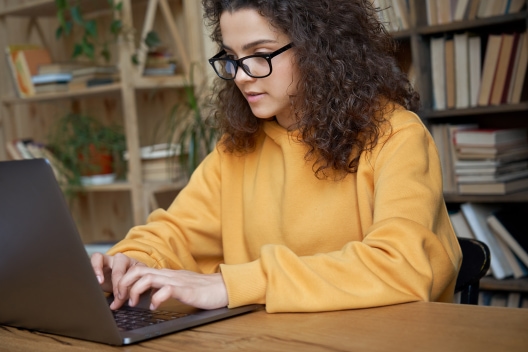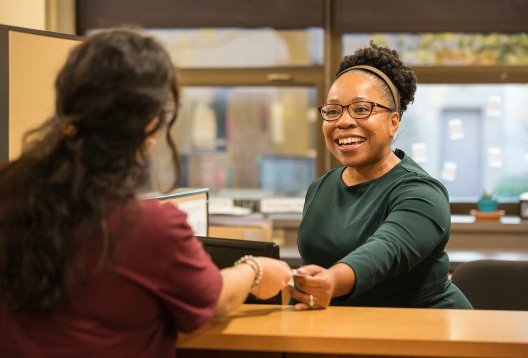 STEP 3

Make your enrollment deposit
Let's make it official! Secure your acceptance by paying your $100 enrollment deposit, which goes toward your tuition. Your payment can be made online via our Interactive Online (IOL) site or by phone at 414-382-6100. Once we receive your deposit, you will receive information about orientation.
STEP 4


Apply for scholarships
Explore the possibilities of scholarships available to help you realize the goal of an #AlvernoStrong education.
Merit-based scholarships
Our merit-based scholarships are determined by your academic record using your GPA, and you can receive up to $21,000 per year.
Competitive scholarships
These scholarships are open to high-school eligible students enrolling at Alverno. They require a separate application and do not apply to room and board costs. They include:


The

Eleanor Roosevelt Scholarship

, which recognizes a first-year student who has demonstrated excellence in leadership and volunteerism through school activities, work responsibilities and community involvement.
The

Achievers Scholarship

, which recognizes students who have demonstrated academic excellence in high school. Scholarship recipients join the Doherty Scholars learning community of peers and have access to additional resources and opportunities for academic growth and excellence.
The

Thea Bowman Institute for Excellence and Leadership scholarship

, which is a full-tuition scholarship program for Black undergraduate students with a strong desire to serve as leaders.
Special scholarships
These scholarships have specific requirements but not a separate application.
Learn more about Alverno's scholarships here.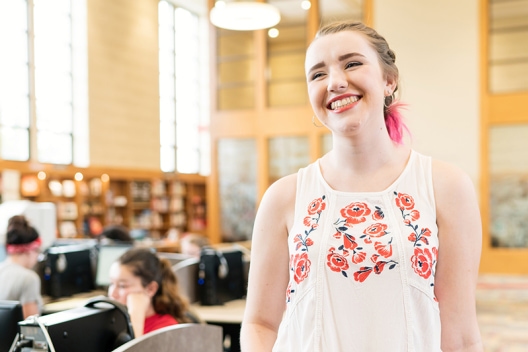 STEP 5

Complete your housing application
Our two residence halls, Austin Hall and Clare Hall, are nestled on 46-acres of lush green space with running and walking paths, picnic tables and places for socializing, studying and reflection. Both halls offer the convenience of living close to classrooms, academic resources, campus clubs and organizations, performances and friends. You'll also enjoy meal service, free parking, a fitness center, a full calendar of activities and easy access to downtown Milwaukee.
The application for 2023-2024 housing opens January 16, 2023. In the meantime, check our the links below to learn more about living on campus.
STEP 6


SOAR – Student Orientation and registration
As you begin your Alverno journey, our SOAR (Student Orientation and Registration) program provides various paths for you to become acquainted with campus and your fellow #AlvernoStrong students. View dates below and join us to learn about registering for classes, social events, ways to find resources on campus, and opportunities to connect with faculty and staff. There will be opportunities to schedule individualized meetings with our financial aid representatives, as well as events for family members to learn more about Alverno (including Spanish-language family sessions).

Tuesday, June 13 from 1-6:30 p.m. - On Campus
Wednesday, July 12 from 5-7 p.m. - Virtual (Only offered for out of state students)
Thursday, July 20 ALPS Overnight - On Campus
Friday, July 21 from 1-6:30 p.m. - On Campus
Thursday, August 10 from 1-6:30 p.m. - On Campus
Friday, August 25 from 9-11 a.m. - On Campus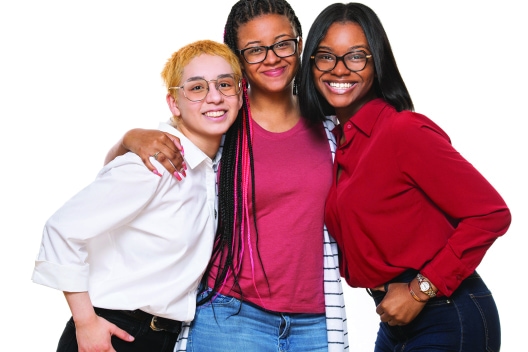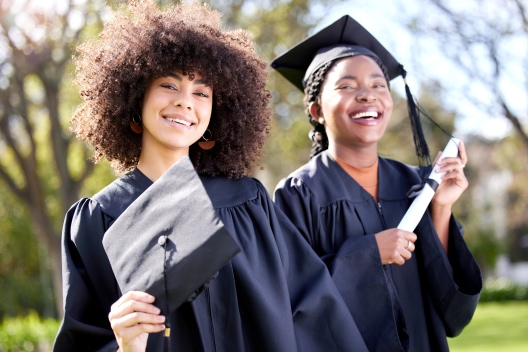 STEP 7

Send your transcript
Here we are! One step closer to your Alverno journey. Once you have completed your last semester of high school or college (prior to transfer), please request a final transcript that shows your final classes/grades for that institution. For high school, your graduation date must be included on the transcript.
Final transcripts can be sent by email or postal mail from your high school or college.
WE'RE READY
FOR
WHAT'S NEXT
Click the photos below to read how Alverno helps students get ready for their next steps.