Business
---
Do you dream of one day having "CEO" behind your name? Helping a new startup launch? Joining the ranks of an esteemed Fortune 100 company? Whether you go into human resources, finance, operations, marketing, management or another area, our versatile business major will give you a deep understanding of business fundamentals and a skillset that you can apply to a variety of fields.
As we saw during the COVID-19 pandemic, the world can change fast. Organizations and business leaders need to know how to innovate to survive and thrive. With Alverno's business major - a three-year-degree program - you'll master a diverse set of in-demand skills that will position you for success now and in the future. You'll customize your program by choosing one of five specialized paths of study in high demand fields: Human Resource Management, Accounting, Operations and Supply Chain Management, Entrepreneurial Studies, and Digital Marketing.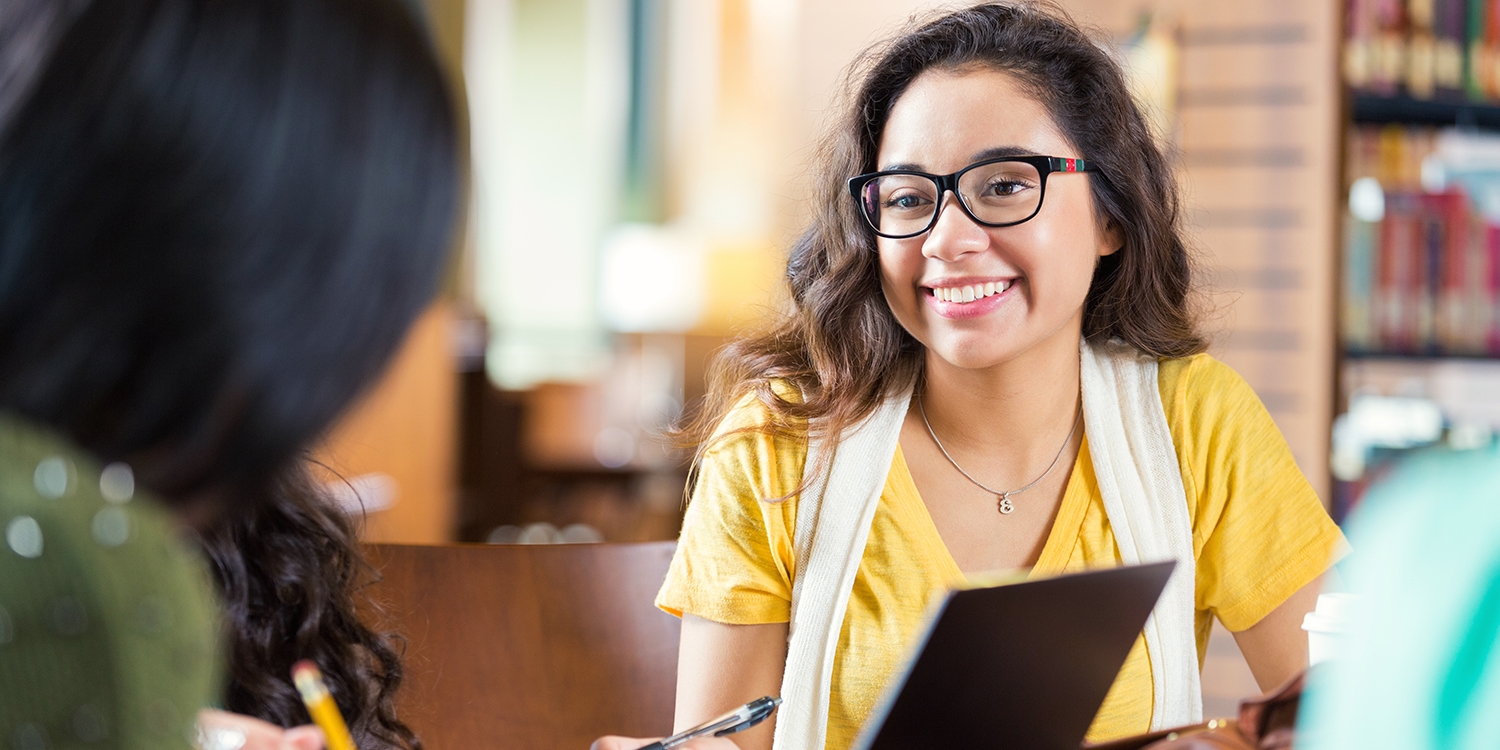 The Alverno difference
Alverno is internationally known for its innovative abilities-based curriculum, which will help you become a strong communicator, leader, critical thinker and problem solver — all skills that will help you succeed at work. Our supportive community is dedicated to helping you become your best self. (Perhaps that's why alumnae of women's colleges account for so many of female board members of Fortune 1000 companies.)
Instead of the crowded lecture halls you'll find elsewhere, our small classes mean you'll really get to know your business instructors and classmates. You'll be immersed in experiential learning by working on real-world projects with local business leaders and organizations.
Our Program
Your Business courses focus on developing core knowledge and skills highly sought after in Business professionals through immersive, real-world project-based learning.
You will earn a professional certificate upon completion of your specialization along with digital professional badges for Business skill achievement throughout your degree program that serve as value-added credentials for internship and career opportunities.
Career seminars will begin day one and go throughout your degree program to focus on your professional development, with mentorship from Business community leaders.
You will complete at least two internships, applying your Business knowledge and skill to gain professional experience and start networking to build your career.
Looking to network with business students outside of class? Consider joining Alverno Business Leaders Empower (A.B.L.E.) and/or Hispanic Professionals of Greater Milwaukee (HPGM) Student Chapter.
---
"I couldn't have picked a better school. Everything Alverno does to encourage us to make connections and build our networks right from the start has helped me not be afraid to enter the real world. Everything I've learned and every connection I've made will last a lifetime."
— Haydee, business major
---
Coursework
All Alverno students must complete 120 credits to earn a bachelor's degree. You'll begin your business courses day one of your first year, along with your general education requirements. You will receive a deep foundation of core, relevant Business learning in such areas as organizational behavior, entrepreneurship, financial accounting, business ethics, marketing management, managerial finance, and more. As part of your 69 credits of core business learning, 12 of those credits will be in your specialized path of study. In addition, you will take 12 credits of career programming, which includes two internships, to prepare you professionally for your career.
Bachelor's + MBA
A graduate degree can open doors to expanded career opportunities. With this option, you can earn a bachelor's and master's degree in business in just four years. You'll benefit from Alverno's distinctive, hands-on curriculum and start building your professional network, all while saving time and money.
Field education
Put your classroom skills to work through two required internships. Our location in Wisconsin's biggest city gives you convenient access to fantastic internship possibilities. Past students have interned with Johnson Controls, Northwestern Mutual, Wisconsin Women's Business Initiative Corp., Rockwell Automation and WE Energies, among other places. Many of our students have landed permanent jobs at their internship sites. Alverno's Career Studio and our business faculty can help you find the best opportunities to help you achieve your goals.
Career opportunities
This major is excellent preparation for a variety of areas in the business world, including human resources, finance, operations, marketing, management and more. And business majors are in demand in a wide array of fields: health care, nonprofit organizations, sports, travel, finance, small businesses, and media and technology companies, to name a few. Many Alverno students are hired before graduation because employers are so impressed by their skills and experiences.
Admission requirements
Your first step is to apply for admission to Alverno by completing the free application at alverno.edu/apply. You should mark your intended major as business.
On day one, you will be matched with a professional academic advisor and a Business faculty advisor. They will work together to get to know you, help guide you through your education, and support your path of professional development to reach success upon graduation into your chosen career.
The Annual Crime and Fire Safety Report for Alverno College, which includes crime statistics and annual fire safety statistics, can be found online. A hard copy of the report is available upon request. Please send your request to Jason Pilarski, director of Campus Safety.
---
GET IN TOUCH!
Have questions about studying at Alverno? We invite you to connect with our Admissions team to learn more.