For more than 100 years, Alverno College has dedicated itself to the educational needs of women. The involvement of our employees has been key to our reputation as a leader in educating students and in the development of our unique culture.
Your journey in becoming a partner in our community of learning begins here.

Explore our list of open positions below. Please note that applications and resumes are accepted only when there is an open position, except for faculty positions, which will be accepted at all times. All applicants should specify the position for which they are applying. Unsolicited resumes will not be retained or considered except for faculty positions. Applications and resumes are considered active for 60 days.
Employment features at Alverno
Our Early Learning Center provides the care your children need right on campus.

Learn more.
Employees enjoy the benefit of a fitness center on campus to get in a good workout.

Learn more.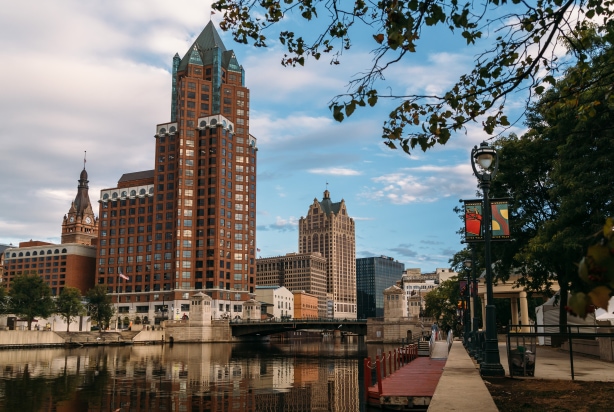 Prime Midwest location
We call Milwaukee home and appreciate the luxury of a beautiful lakefront nearby, recreation with a wonderful county park system, professional sports teams, year-round activities and numerous festivals. Rich in culture, arts, and restaurants, there is much to explore when the work day is done.
Discover the fun!
Alverno Human Resources Contacts