Assessment and Outreach Center

Character Education Conference
Preconference Workshops, June 15, 2022
Eleven Principles of Effective Character Education Training


Institute with Coaching (Full Day 9 a.m.- 12 p.m.; 1-4 p.m.)


Institute
(Morning 9 a.m.-12 p.m.)

Character.org's Eleven Principles of Effective Character Education training is customized to help school teams learn how to move the character education initiative forward in their schools and identify major areas for planning. The program's principles create a framework that incorporates all aspects of school programming with a focus on embedding character education throughout the curriculum and culture of the school. This training encourages teams to reflect on the needs of their individual schools as they relate to the Eleven Principles Framework. It is beneficial for schools that are just getting started as well as for schools that are looking to enhance existing programs.

The afternoon includes time for teams to receive coaching, feedback, and time for action planning. This time will benefit both schools beginning their character journey and those wanting to take their next steps.

Optimal growth and planning result when school teams, including the building principal, work together throughout the day. School teams often include the character education committee and/or teacher leaders from across grade levels and curricular areas. This training will provide a solid foundation for your conference experience.

Facilitators: Colin Jacobs and Ringnolda Jofee' Tremain

Colin Jacobs is the Human Resources Director of the Pewaukee School District. Prior to that role, he was an elementary school principal and provided collaborative leadership for a National District of Character. He has been trained through LACCS and the 11 Principles of Character Education training in addition to presenting breakout sessions at the state conference. Jacobs started his career as an educator teaching 1st grade and 6th grade before becoming an administrator. He is also an adjunct professor at Alverno College in the School of Education's Master's Degree Program. He is a doctoral candidate in Cardinal Stritch's Leadership, Learning, and Service Program.

Ringnolda Jofee' Tremain is a State and National School of Character evaluator. She serves on the Region 11 Charter School Advisory Board and has presented at local and state conferences. Most recently Ms. Tremain served as a PK3-8th grade Principal with Trinity Basin Preparatory located in Fort Worth, Texas. She is a former Elementary Principal, Assistant Elementary Principal, After School Tutoring Director, Child Support Investigator and Family Preservation Specialist. Tremain has a Bachelor's Degree in Human Services from Ottawa University in Ottawa, Kansas, a Master's in Curriculum and Instruction from the University of Saint Mary in Lenexa, Kansas, and a Master's in Building Leadership from Pittsburg State University in Pittsburg.

Advancing Adult Compassion Resilience

1 pm - 4 pm

How are we filling and re-filling our tanks and those of our colleagues and community members? Compassion resilience refers to the ability to maintain physical, emotional, and mental well-being while responding compassionately to the suffering of others. It requires the capacity to support another's recovery from tough challenges/traumatic events without losing one's own resilience. At the core, it is to be able to feel optimistic in an imperfect world. Explore the concepts of compassion fatigue and resilience through an introduction to strategies and activities - from both a systems and individual perspective - to use in our work and community. The free Compassion Resilience (CR) Toolkit is introduced and offers information, activities, and resources to recognize and minimize the experience of compassion fatigue and to increase CR perspectives and skills.

Workshop participants will:

Understand what it means to act with compassion
Identify stages of fatigue, the underlying causes and our locus of control
Minimize what leads to compassion fatigue and maximize what makes us resilient (individual, team and system)
Set clear, realistic and aspirational expectations for ourselves and others
Set personal and team boundaries to support our ability to meet those expectations
Create a sense of accountability in all team members for the culture of our organization
Put strategies into practice that build and maintain our individual well-being

Facilitated by Rogers Behavioral Health: Sharon Dossett and Emily Jonesberg


Sharon M Dossett (she/her/hers) is a Senior Training Specialist with Rogers Community Learning and Engagement. She brings over 30 years of experience, 20+ in leadership, working with traditionally underserved, vulnerable populations in social service, legal,? behavioral health, and community settings. Sharon also works in private practice as a business consultant and clinical therapist. She works locally and abroad with culturally diverse youth and adults to promote civil dialogue, self-awareness, empathy, and authentic communication for relationship building. Sharon has Bachelor of Science degrees in Sociology and Psychology, a Master's degree in Social Work, and an MBA.

Emily Jonesberg (she, her, hers) is the Program Manager at Rogers Community Learning and Engagement, the education and advocacy department of Rogers Behavior Health. In her role at Rogers, she facilitates trainings for leaders in the non-profit, education and healthcare sectors. Emily also facilitates programming for staff at Rogers Behavior Health and with parents in the community. Prior to her work at Rogers, Emily worked in a youth serving capacity for over thirteen years through various non-profits and school districts. During this time she also developed and delivered equity training with adults and youth. Emily has a Master of Social Work and is a Licensed Clinical Social Worker.
Registration Fees for Preconference Workshops
Fee Registration Deadlines
Eleven Principles of Effective Character Education: June 15
Institute with Coaching (Full Day 9 a.m.- 12 p.m.; 1-4 p.m.)
Individual - Early Bird Fee: $132; Standard Fee: $147
Group of 3 or more - Early Bird Fee: $122 per person; Standard Fee: $137 per person
Student: $88
2022 Promising Practice Winner: $0
Institute (Morning 9 a.m.-12 p.m.)
Individual - Early Bird Fee: $92; Standard Fee: $108
Group of 3 or more - Early Bird Fee: $82 per person; Standard Fee: $98 per person
Student: $68
2022 Promising Practice Winner: $0
Compassion Resilience: June 15
(Afternoon 1-4 p.m.)
Individual - Early Bird Fee: $69; Standard Fee: $85
Group 3 or more - Early Bird Fee: $59 per person; Standard Fee: $75 per person
Student: $45
Cancellation Policy:
If you cancel up to 3 days in advance of the event, you will receive a 100% refund minus a $25 administrative fee. If you cancel less than 3 days in advance of the event, you will not receive a refund.
Conference Sponsors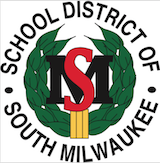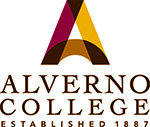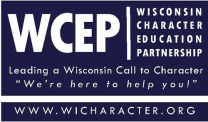 The School District of South Milwaukee
In partnership with Alverno College and WCEP.
General Conference Information
If you would like to receive conference updates or be added to our email list, please contact the Assessment and Outreach Center at alverno.outreach@alverno.edu or 414-382-6020.