2023 Character Education Conference
Breakout Sessions
Session 1 | Session 2 | Presenters

There may be a limited number of spaces for some sessions.
Recorded sessions will be shared with attendees after the conference.

Session 1: 10:15 – 11:30 am
1-1 Developing Character and Creating a Positive Culture in Your Classroom through Interactive Games and Activities
Presenter:

Tim Mueller

,

Erin School & Concordia University



Audience: Elementary, Middle School
Description of session: Do you want to develop a positive classroom environment, have more student engagement, and teach SEL in fun and unique ways? This interactive session is designed for all K-8 teachers and will include "learning through movement" in classroom-appropriate ways. Participants will learn how to use games and activities in the classroom to help develop character and empower students with hands-on applications. Come be inspired and leave with many character-building lesson ideas that you can implement right away!
Principles:

1, 2, 3, 4, 5, 6, 7, 8, 9,11
1-2
Character Lessons in the Classroom
Presenters:

Amy McConnell

, Jean Uttke,

South Milwaukee High School
Audience: High School
Description of session: Attention classroom teachers! If you are tasked with integrating SEL lessons into your classroom but have no idea where to start this is the session for you. Come experience student centered lessons for yourself and walk away with activity directions. Activities will include a values auction, Who am I pie chart, 12 slips of paper activity and more!
Principles:

1, 3, 5
1-3

Leading a Joyful Culture Starting with Building Your Own Character Ed Program



Presenters:

Julieane Cook, Kimberly Springer, Yazmin Perez, LUMIN Schools
Audience: Elementary, Middle School, High School, Administration/Leadership

Description of session: Learn how we developed and continue to refine our character ed program that is tied to a district wide calendar, scope and sequence, resources, community circles, and assemblies. Then dive deep into assemblies and student culture meetings. Learn how to use Assemblies as a character enforcing tool tied to character trait, SEL, building team and school spirit, self-confidence all while celebrating academics, incentives, and goals.

Principles:

1, 3, 4, 9, 11
1-4
How Character Gives SEL Its Why
Presenter:

Arthur Schwartz

, Character.org
Audience: Elementary, Middle School, High School, Administration/Leadership
Description of session: This session aims to explain to all educators how character gives SEL its why. The session will begin by first: (1) defining the word character; (2) explaining the 4 domains of character (moral, performance, intellectual, and civic); (3) explaining the 5 SEL skills. The premise of the session is that while the SEL skills are important and serve as important stepping stones, the SEL skills do not motivate young people to develop their own moral compass. Character gives SEL its why by encouraging students of all ages to discover and define for themselves toward what end or purpose are they managing their emotions.
Principles:

1, 2, 3, 7
1-5

Reframe Behavior
Presenters: Terry Rahn, Coutney Mui, The Virtues Project

Audience: Elementary, Middle School, High School, Administration/Leadership
Description of session: Many schools want to help students have good character and develop caring relationships among the students, among the staff and between staff and families. They want their school environment to be caring and positive and are looking for tools and ideas to help them achieve those things. This interactive session will give you ideas and tools to implement in your school and also extend to the families of your students. Participants will do activities that will help them reframe negative behaviors into qualities of good character they want to encourage and develop.
Principles:

1, 2, 4
Session 2, 1:15- 2:30 pm
2-1

High Leverage Strategies to Transform Your School Culture



Presenters:

Meg Boyd, Lauren Cyr

,

Edgewood Elementary, School District of Greenfield
Audience: Elementary, Middle School, High School, Administration/Leadership
Description of session: At this session, we'll share the heavy hitters with you, as well as implementation steps and tips. Participants will walk away with multiple strategies they can scale school-wide to lead to improvement in school-wide culture. This will include easy, daily student recognition, daily announcement formats, and instructional formats for the whole student body.
Principles:

1, 2, 3, 4, 6, 8
2-2

Time for the Teachers



Presenter:

Stephanie Linehan

,

P3i: Promote the Positive and the Perfectly Imperfect
Audience: Elementary, Middle School, High School, Administration/Leadership
Description of session: Time for the Teachers is a three-fold breakout session that incorporates the art, love, and time for teaching. John Steinbeck states, "Teaching may even be the greatest of the arts since the medium is the human mind and spirit." Incorporated into this breakout session is the importance of remembering and honoring each teacher's love for teaching. And lastly, the demands in education are certainly there, as is the fast pace. As Brene Brown states, "We only have one set of values. We don't shift based on context." Staying true to our values is important in our everyday work with students and each other.
Principles:

1,4,8,9
2-3

Service Learning Project for Character Ed Integration



Presenter:

La'Ketta Caldwell

,

LUMIN Schools



Audience: Elementary, Middle School, High School, Administration/Leadership
Description of session: Learn about our journey to creating a service project that incorporates several SEL skills and soft skills as well as taps into students' speaking, presenting, and advocacy skills. Learn how to find ways to include community members and parents. Students from all grades can get involved and learn about the importance of giving back and working hard for others.
Principles:

4, 5, 10
2-4

Change Your Paradigm - Improve Student Self-Regulation and Individual Agency



Presenter:

Amy Ruck

,

Change Agency Consulting
Audience:

Elementary, Middle School, High School
Description of session: order for learning to occur, students must be REGULATED and feel they BELONG. Based on the work of Dr. Bruce Perry and Dr. Howard Glasser, participants will shift their paradigm in order to see the greatness in ALL their students, especially those who struggle with their behavior. They will learn the basic strategies of The Nurtured Heart Approach to immediately transform their relationships to teach students self-regulation and character qualities in real time and improve student outcomes.
Principle:

1, 3, 4, 7, 8, 9, 10
2-5

How a Create a Culture of Care to Meet School District Challenges



Presenters: Karyn Richmond, Steven Van Yoder, Sun Prairie Area School District

Audience:

Administration /Leadership
Description of session: US school systems face a 3-part crisis: attracting and retaining top talent, rising teacher burnout and skyrocketing healthcare costs. Karyn Richmond, Wellness Director of Sun Prairie Area School District, and Steven Van Yoder, Co-Founder of Returns On Wellbeing Institute, and author of a new research study, Workplace Wellness: Best Practices Study 2022, will show school systems how to meet these challenges by fostering a thriving workforce.
Throughout the presentation, the speakers will discuss Sun Prairie Area School District's award-winning wellness program and how it has created a culture of care that has reduced barriers to healthcare, addressed mental health issues, delivered measurable financial returns and mitigated health insurance costs.
Principles: 4
Conference Sponsors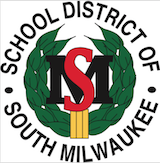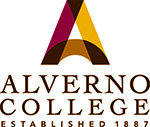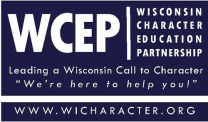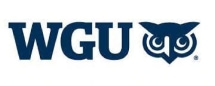 General Conference Information
If you would like to receive conference updates or be added to our email list, please contact the Assessment and Outreach Center at alverno.outreach@alverno.edu or 414-382-6020.