English Language Arts
---
SHARE YOUR LOVE OF LANGUAGE
Are you a future teacher who's excited to introduce your future students to the power of language? With the Alverno English Language Arts minor, you'll learn how to interpret various literary works and get ready to for a career as an educator. In addition to studying literature, you'll also explore film and creative writing.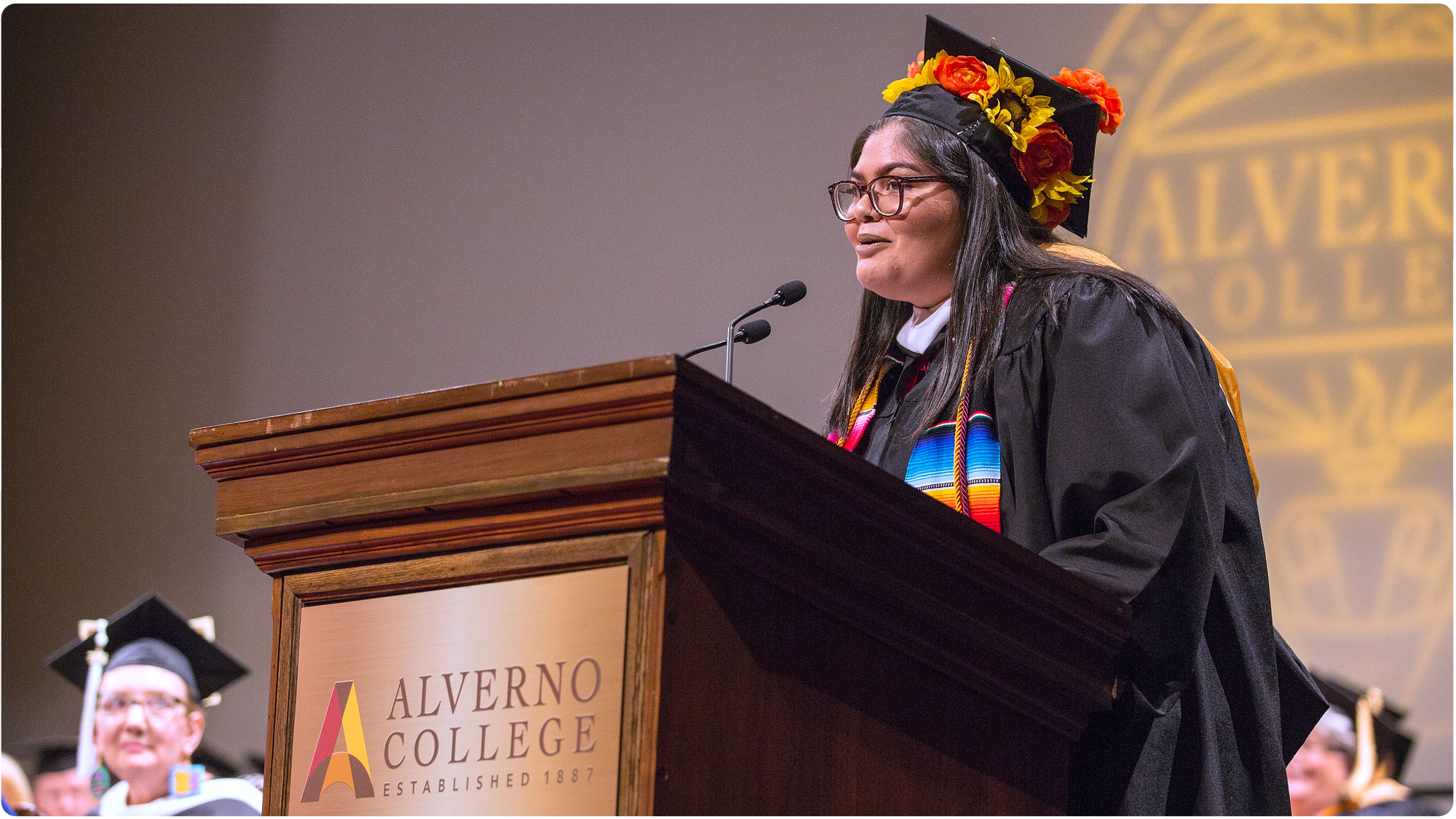 THE ALVERNO DIFFERENCE
Alverno is small by design. Our welcoming community and small class sizes will allow you to form close relationships with classmates and instructors. You'll receive one-on-one guidance from a full-time Alverno English faculty member throughout your coursework and career planning.
Our courses will prepare you to teach American, British and world literature, as well as writing and grammar. And you'll also be able to curate your education by choosing electives to match your professional goals and personal passions.
Here, learning is hands-on. You will build your skills as a reader, writer, and creative communicator through a hands-on digital portfolio process that includes publication and production possibilities in the college's online literary site.
You'll also develop the essential interpersonal skills – such as analysis and developing a global perspective – that employers demand. These skills will allow you to create substantive change in your classroom, your community and the world.
AS AN ENGLISH LANGUAGE ARTS MINOR, YOU WILL:
Gain skills and experience interpreting diverse works of literature, film and other creative works
Learn how to understand and use literary frameworks to analyze and evaluate creative works
Connect what you're learning to public life and your professional choices and experiences
Become a stronger writer who makes creative and sophisticated choices in language, style and structure
Engage personally, intellectually and creatively with the world of literary studies
ALVERNO ENGLISH LANGUAGE ARTS MINORS ARE READY FOR:
Teaching elementary, middle and high school students
Education and training
Nonprofit and community leadership
Graduate studies in education or English
And more!
The Annual Crime and Fire Safety Report for Alverno College, which includes crime statistics and annual fire safety statistics, can be found online. A hard copy of the report is available upon request. Please send your request to Jason Pilarski, director of Campus Safety.
---
GET IN TOUCH!
Have questions about studying at Alverno? We invite you to connect with our Admissions team to learn more.