Community Engagement and Activism
---
Are you ready to get to work improving your community? This multidisciplinary major will show you how. With a focus on politics, social justice, leadership and activism, you'll gain the knowledge and practical skills you need to mobilize for change. And you won't just learn about the issues facing our communities. You'll take action.
Milwaukee will be your training grounds. Through service-learning projects, field work, internships and networking opportunities, you'll get on-the-ground insights into the challenges and opportunities for social change at the community level.
Strong community leaders are always in demand, but this major will prepare you for more than just a meaningful career. You'll be empowered to be a lifelong, engaged member of your community.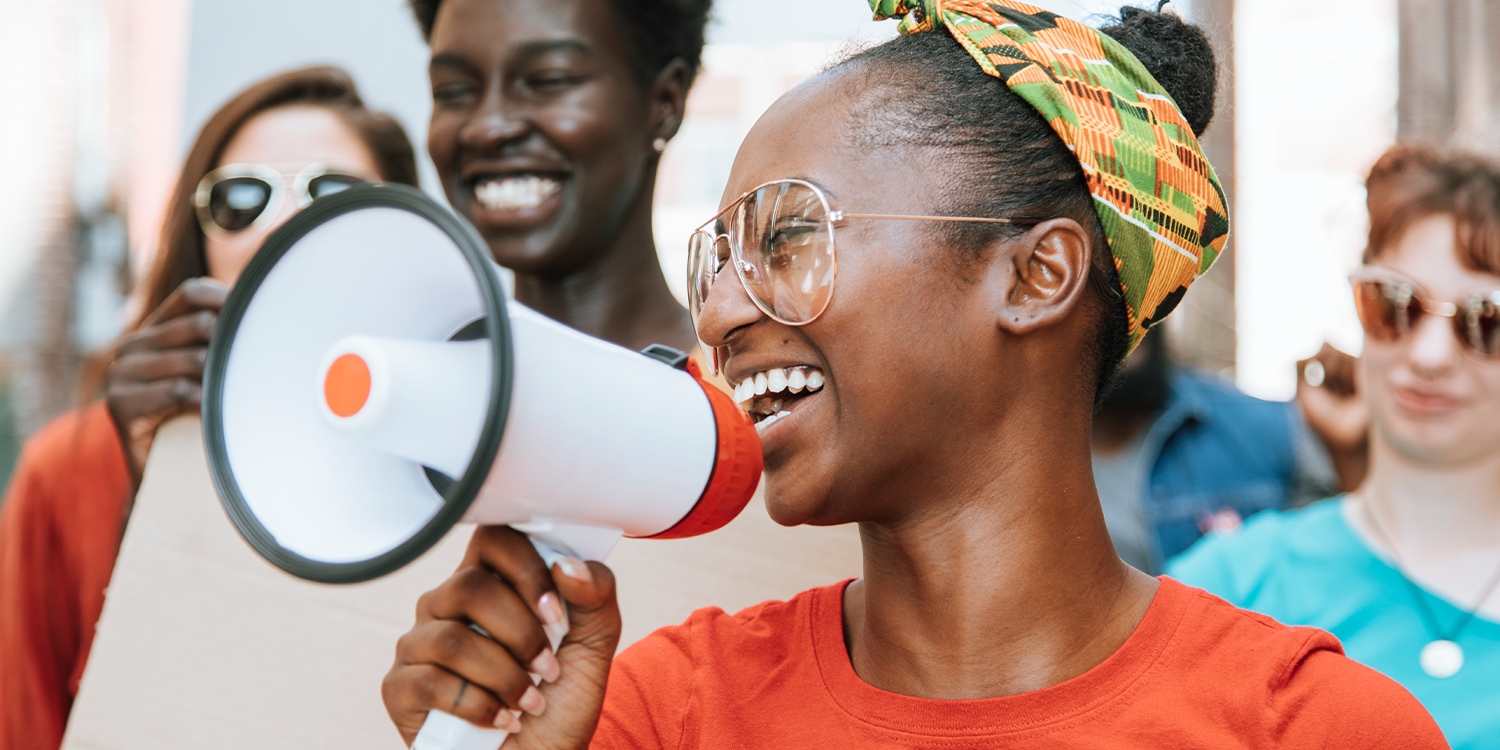 The Alverno difference
We're experts at developing women leaders who are ready to make a difference on day one. It starts with Alverno's internationally renowned, abilities-based curriculum. You'll become a strong communicator, leader, critical thinker and problem-solver — all vital skills to be an effective change agent in your community.
Alverno's small, interactive classes will help you build strong relationships with your instructors, who will mentor you and nurture your growth as a community activist and leader. You'll learn how to develop new solutions to entrenched community problems and strategies to influence political structures and engage supporters in your cause.
Your time in the classroom is only part of your education. You might lead one of Alverno's many student organizations, participate in faculty-student research through the Center for Academic Excellence, intern at a local nonprofit, or participate in a Model United Nations simulation to get a sense of politics on the global stage.
---
"I believe Alverno is a perfect fit for me as their grading system will fully prepare me for the real world. This major will allow me to enhance my knowledge of community engagement and activism to succeed in my future career as an organizer. Wisconsin is a critical state for community organizing, and I am ecstatic to major in areas that I am passionate about to help my local communities gain the social justice that we deserve."
— Fernanda, community engagement major
---
Coursework
All Alverno students must complete 120 credits to earn a bachelor's degree. You'll begin your major coursework during your freshman year, as well as your general education requirements. You'll study American politics, community activism, mobilizing for justice, social theory, systems of oppression, public relations and social media, program evaluation and more.
Field education
All Alverno students complete at least one internship. Milwaukee is home to many organizations that allow you to build your resume while engaging in important community work. Alverno students have interned at ACLU of Wisconsin, Legal Aid Society of Milwaukee, Voces de la Frontera, Alliance for the Great Lakes and the Urban Ecology Center, among other sites.
Career opportunities
This versatile major will prepare you for a career in politics, nonprofit leadership, community organizing, community development and more. It's also excellent preparation for law school or other graduate studies, including political science, public policy and social work.
Admission requirements
Your first step is to apply for admission to Alverno by completing the free application at alverno.edu/apply. You should mark your intended major as community engagement and activism.
For your first two years at Alverno, you'll be matched with a professional academic advisor who gets to know you and guides you through your education, helping you chart your path and register for classes. As a junior, you'll be paired with a faculty advisor from your major who will support your success to graduation.


The Annual Crime and Fire Safety Report for Alverno College, which includes crime statistics and annual fire safety statistics, can be found online. A hard copy of the report is available upon request. Please send your request to Jason Pilarski, director of Campus Safety.
---
GET IN TOUCH!
Have questions about studying at Alverno? We invite you to connect with our Admissions team to learn more.