Biology Minor
---
The science of life and study of living organisms
At Alverno you can work side-by-side with professors on research, gain inter-disciplinary skills, build confidence as biologist and explore real-world work opportunities before graduation. Pair this minor with another scientific discipline to become a more well-rounded professional. That's important because today's workplace is not one-dimensional, so biologists are expected to communicate effectively, work with others collaboratively and solve problems creatively.
We want you to be able to use science effectively. You take part in both individual and group investigative laboratories as part of the first two science courses. You develop a real sense of all the planning, the work, the frustration, the excitement — the reality of doing science.
As you progress and refine and build upon these basic abilities, you continue to design and perform experiments in the laboratory and in the field. You learn to use your investigative projects to engage in the more complex work of making relationships and perceiving patterns.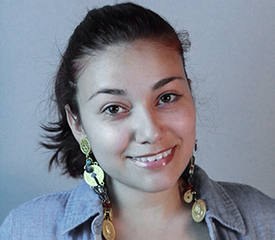 "Alverno faculty are very hands-on and motivating. The professors want you to succeed and offer the tools for you to do so. Completing the required internship, internship class, Career Studio and 8 Abilities all helps students gain experience in their field and is important, especially with STEM, because employers want to see you gained skills beyond the classroom. Alverno's reputation also aids in internship and career opportunities. My two internship sites were pleased to have me because they've had Alverno students before and love to work with us."
— Amorina Cruz '19, Biology Major
The Annual Crime and Fire Safety Report for Alverno College, which includes crime statistics and annual fire safety statistics, can be found online. A hard copy of the report is available upon request. Please send your request to Jason Pilarski, director of Campus Safety.
---
GET IN TOUCH!
Have questions about studying at Alverno? We invite you to connect with our Admissions team to learn more.