Bachelor's Degree + MBA
Business and Communication | Major
---
Through Alverno College's unique accelerated program, you can earn a bachelor's degree in business and a Master of Business Administration in just four years. You'll benefit from Alverno's distinctive, hands-on curriculum and will start building your professional network, all while saving time and money.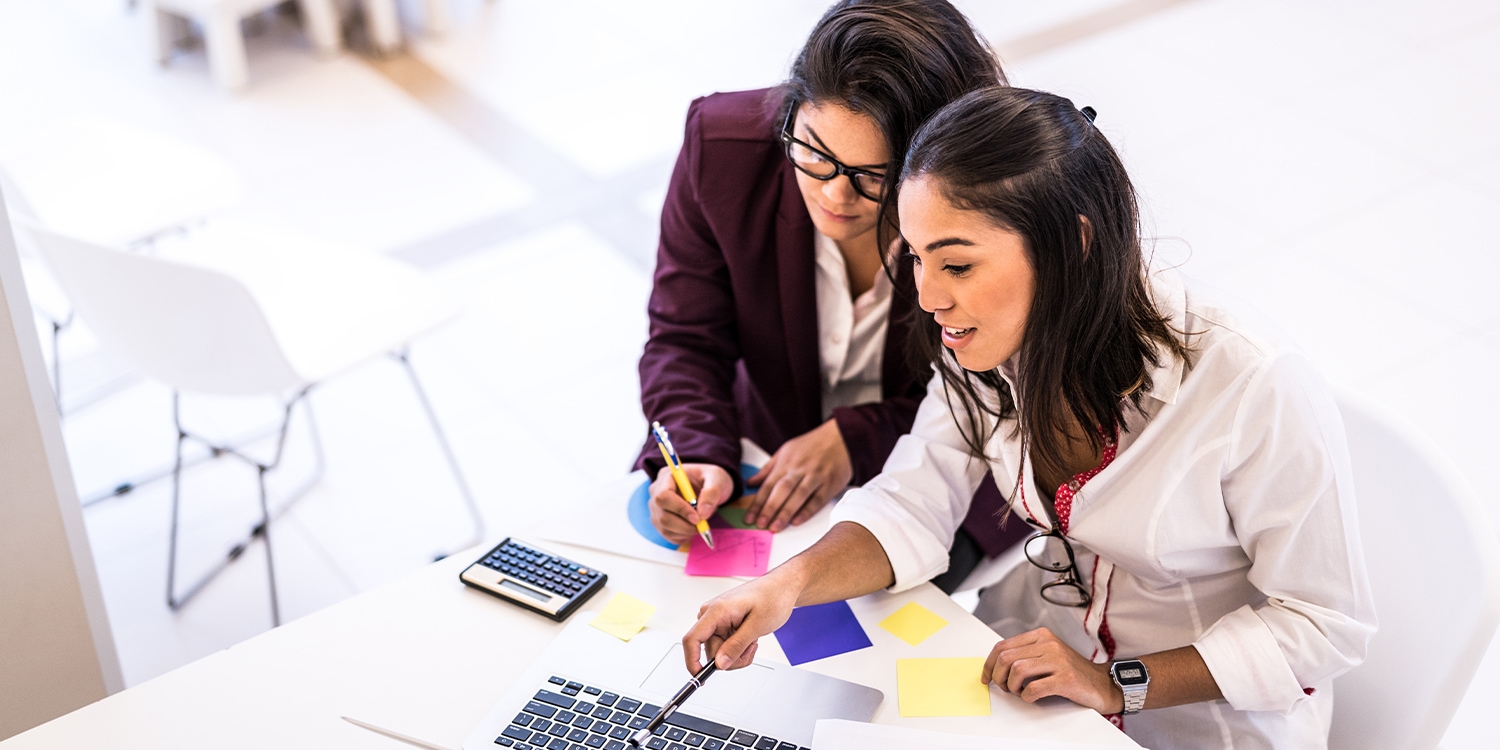 How it works
Get a head start on your MBA while earning your bachelor's degree. Before beginning your last year of undergraduate studies, you can apply for admission to the MBA program and count 12 credits toward both your bachelor's and master's degree.
You will complete four core courses together and will have the flexibility to choose from a variety of electives. Your final capstone project will focus on change management and leadership, allowing you to apply what you have learned throughout your studies while also growing as an innovative leader.
By taking graduate-level courses as an undergraduate and taking two elective courses during the summer after your last year, you can then go on to earn a master's degree after one year of study. Alverno does NOT require the GMAT for admission to the MBA program.
---
"Alverno's MBA program ensures that students master essential managerial skills to succeed in today's business environment — innovative thinking, creativity, collaboration and financial literacy. Our graduates are prepared and ready to lead with confidence in the evolving economy. Over the years and in various industries, they have positively impacted their organizations and communities. We invite you to join them in making a lasting difference with an Alverno MBA."
— Stephani Richards-Wilson, PhD, EDD, Associate Professor of Business and Management

---
Learning based in the real world
As an undergraduate business major at Alverno, you will begin preparation for your career on day one. You will immerse yourself in experiential learning, working on real-world projects in collaboration with local business leaders and organizations. Our undergraduate business students complete at least two internships, allowing you to explore your interests, gain professional experience, and network. Many of our students are hired before graduation.
At the graduate level, you will join a collaborative and supportive cohort. At Alverno, both undergraduate and graduate classes are small by design to provide individual attention. You are known by name, valued for who you are, and challenged and guided to become who you want to be.
Through your entire educational journey, you will establish and build upon a strong foundation that will allow you to grow as a confident, empowered and ethical leader. You will develop the essential interpersonal skills that employers prize, giving you a competitive edge in any job market.
The Annual Crime and Fire Safety Report for Alverno College, which includes crime statistics and annual fire safety statistics, can be found online. A hard copy of the report is available upon request. Please send your request to Jason Pilarski, director of Campus Safety.
---
GET IN TOUCH!
Have questions about studying at Alverno? We invite you to connect with our Admissions team to learn more.