Religious Studies
Deepen your understanding of the world
We live in the most religiously diverse country in the world. As a religious studies major, you'll increase your religious literacy by developing a broad understanding and appreciation of religious-spiritual perspectives. Ultimately, you'll be better able to live and work with people who express their religious, spiritual, and ethical lives in many different ways.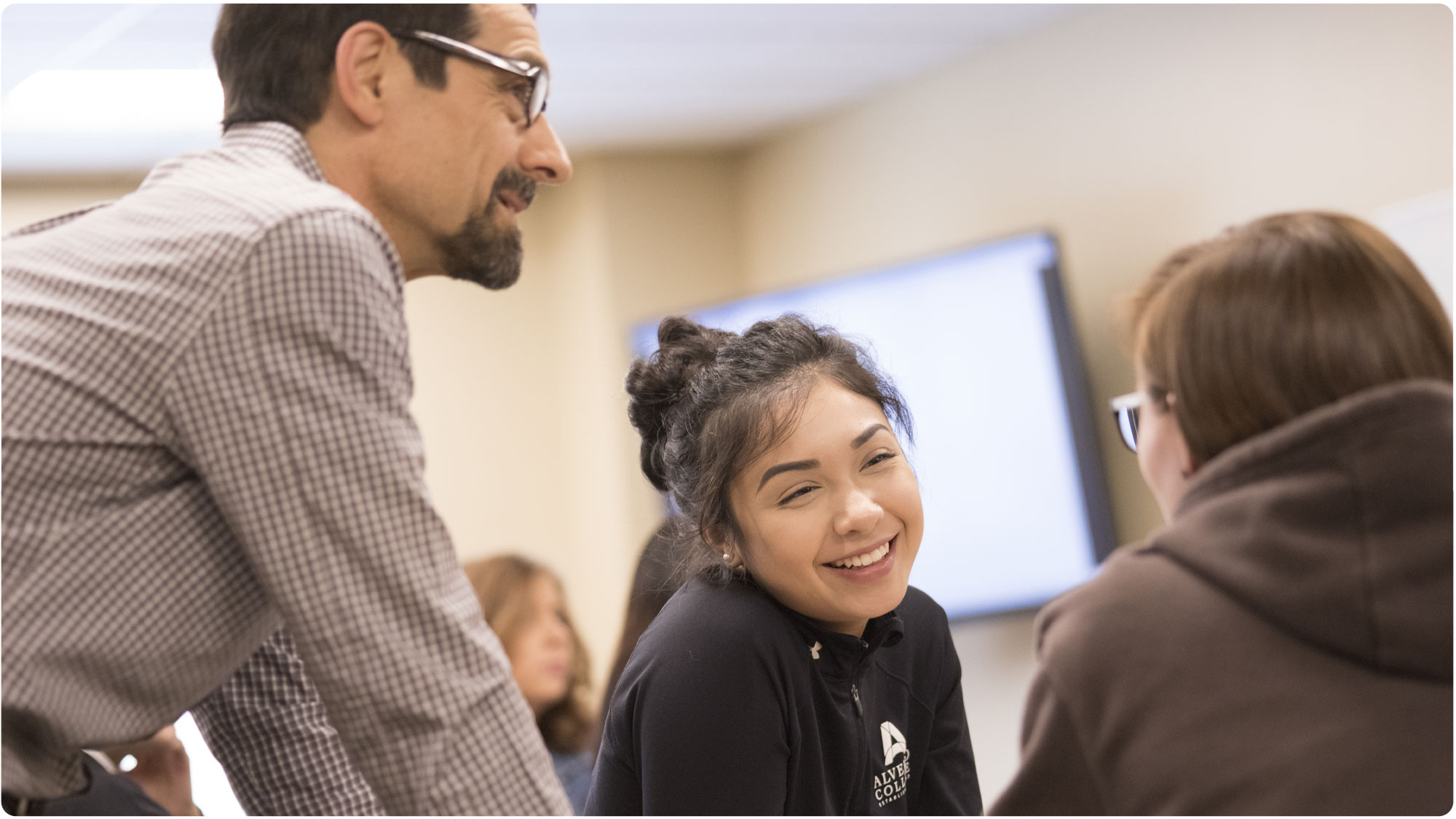 The Alverno difference
As a Catholic, Franciscan women's college, we are committed to building a better world. A critical component of that? Understanding and appreciating diverse perspectives and religious beliefs. Our interfaith program will give you a deeper understanding and foster an inclusive appreciation of religious traditions and spiritualities, as well as their historical developments and contributions to society and culture.
We take pride in our small classes, which ensure you receive individual attention and the personalized feedback that will help you grow. You will apply your learning to real life by exploring your own values, experiences and perspectives and how being religiously literate supports your personal and professional goals.
All of your classes, both in and outside of your major, will equip you with in-demand professional skills, including critical thinking, communication and social interaction. These skills will get you ready to thrive in the workforce, no matter what line of work you pursue.
As an Alverno religious studies student, you will learn to:
Analyze and interpret diverse sacred texts and beliefs utilizing frameworks of contemporary scholarship to deepen your understanding and appreciation of religious values and concepts.
Investigate and deepen your appreciation of religious texts, rituals, symbols and artistic expressions.
Deepen your understanding and appreciation of the uniqueness and shared values and practices of world religions.
Explore and respond to ethical-moral dimensions of religion in light of your personal experiences and values.
Apply your learning to professional and personal goals and interests through internships and other opportunities, such as independent studies.
---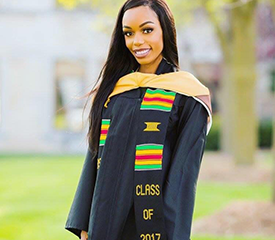 "The religious studies degree helped me to deeply interpret and study the Bible. Steven Dunn taught with joy and passion. The excitement for this field sparked my interest in biblical studies and religious perspectives. Not only was I able to deepen my own personal spirituality, but I was exposed and taught about the connections between other beliefs."
— Quanesha, religious studies major, class of 2017
---
Alverno religious studies majors are ready for:
Campus ministry
Counseling and social work
Community advocacy and charitable work
Religion teacher
Parish and diocesan leadership
And more!
The Annual Crime and Fire Safety Report for Alverno College, which includes crime statistics and annual fire safety statistics, can be found online. A hard copy of the report is available upon request. Please send your request to Jason Pilarski, director of Campus Safety.
Published on May 29, 2020 | Categories: Programs