Alverno College names Christy L. Brown, J.D.
as its ninth president
Milwaukee native and executive unanimously selected by Board of Trustees
Milwaukee, (April 19, 2023) – Alverno College's Board of Trustees announced today they have unanimously selected Milwaukee native and local executive Christy L. Brown, J.D. as the College's ninth president. She succeeds Sister Andrea Lee, IHM, Ph.D. who ended her service in June 2022.
Brown has served as Chief Executive Officer for Girl Scouts of Wisconsin Southeast (GSWISE) since 2012. With more than 17,000 members, GSWISE provides programming in seven area counties designed to build girls of courage, confidence and character who make the world a better place.
"I see a comparable goal in Alverno's mission to prepare women for personal and professional distinction and meaningful engagement with the world," Brown said. "To lead Alverno College – embracing its unique identity, Franciscan values, dedication to women's education and commitment to social justice, inclusion and equity – will be a privilege and extraordinary opportunity to continue to impact the city from which I come."
Brown starts her term July 5. Building on Alverno's strengths, she will drive academic excellence and innovation, continue to attract courageous and forward-thinking students who look to develop themselves and contribute to their communities, and expand Alverno's national and international reputation.
"Christy brings to Alverno a unique mix of higher education and mission-driven expertise focused on girls and young women's leadership development," said Katherine M. Hudson, Chair of Alverno's Board of Trustees and Presidential Search Committee Co-Chair. "She is a dynamic, inspirational and transformational leader with more than two decades of results advancing organizational mission, vision and values while achieving unprecedented operational outcomes."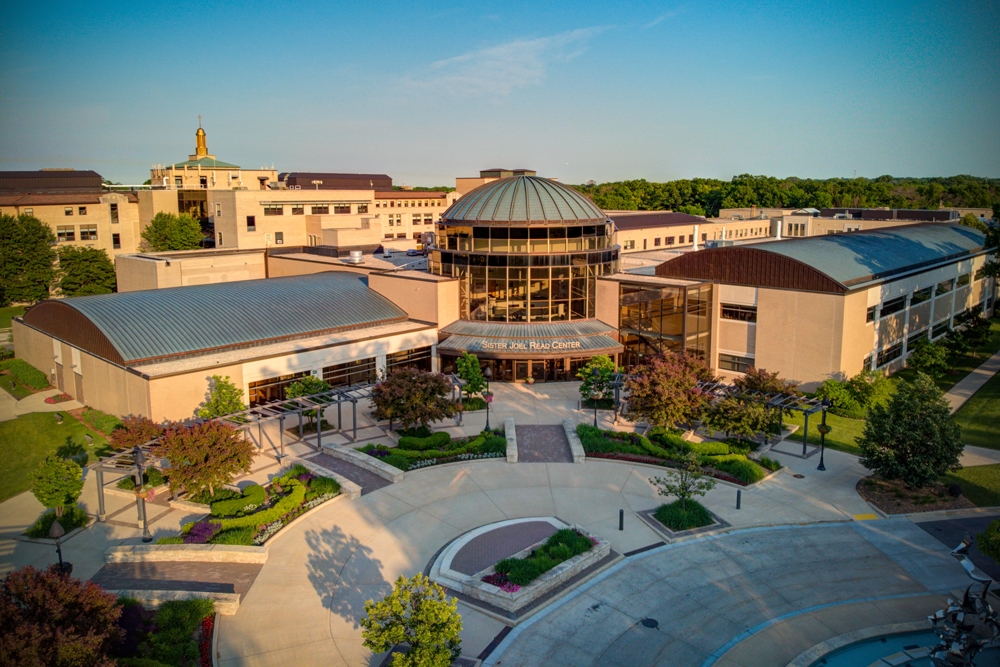 OUR MISSION
Alverno College prepares women for lives of personal and professional distinction and meaningful engagement with the world. Alverno extends this mission by offering graduate and adult programs to women and men.
Inspired by its Catholic, Franciscan, and liberal arts heritage, the College intentionally creates an inclusive community that engages students in active and collaborative learning and fosters academic excellence.
Kathy Hudson, H'14
Co-Chair
Alverno Trustee
Retired Chairman of the Board, Brady Corporation
Kathleen O'Brien, OSF '67
Co-Chair
Alverno Trustee
School Sisters of St. Francis, U.S. Province, Provincial President
Jovita Carranza
Alverno Trustee
President, JCR Group, Former Treasurer of the United States
Cecelia I. Gore '92 '08
Alverno Trustee
Executive Director, Brewers Community Foundation
Trish Lewis, Ph.D.
Professor of Religious Studies, School of Arts and Sciences, Alverno College
Laura Sear
Senior Program Director, School of Adult Learning and New Initiatives, Alverno College

Sharyn Warren, Ed.D.
Assistant Professor, School of Professional Studies, Alverno College

Brooke Wegner
Assistant Dean, Student Development & Success, Alverno College

Greg Wesley
Senior Vice President, Strategic Alliances and Business Development, Medical College of Wisconsin
In its search for its ninth president, Alverno's Presidential Search Committee worked with the firm Spencer Stuart to find a leader who is deeply committed to the transformative power of a women's liberal arts education with a continued focus on academic excellence, inclusion, justice, and collaboration. The Alverno community believed the ideal experience of a new president would include:
A dynamic, enthusiastic, and inspiring leader who will raise the profile of Alverno College and attract financial resources by effectively communicating a compelling narrative and vision to a broad network of constituencies.
Strong operational and financial acumen with the ability to manage and allocate resources in support of an institution's values and strategic goals.
Academic stature paired with intellectual curiosity. Deeply committed to excellence in teaching, scholarship, and the educational mission that values the dignity of each person;
ensures that care for creation is part of the curriculum; and promotes a campus culture of justice, peace, and joy.
Proven success in creating a diverse and inclusive environment where differences of all kinds are celebrated and embraced and where a measurable impact has been made.
A successful track record of making priority decisions and delivering measurable results.
Deep knowledge and respect for higher education, especially the undergraduate education of women, and a forward-thinking approach to emerging trends, innovations, and opportunities.
A leadership style characterized by collegiality, empathy, transparency, trust, and collaboration.
Alverno's Foundation for Learning
For nearly 50 years, Alverno's ability-based curriculum has been described as innovative and revolutionary. We believe the real benefit of knowledge is knowing how to apply it, which is why we integrate eight core abilities into our curriculum. The 8 Abilities are the foundation of the Alverno experience, and the students practice these essential skills throughout their educational journey, working toward mastery. Ultimately, the 8 Abilities are what give our students and alums the power to stand apart from the crowd and to succeed both personally and professionally.
Communication: makes meaning of the world by connecting people, ideas, books, media, and technology.
Analysis: develops critical and independent thinking.
Problem solving: helps define problems and integrate resources to reach decisions, make recommendations, or implement action plans.
Valuing in Decision Making: approaches moral issues by understanding the dimensions of personal decisions and accepting responsibility for consequences.
Social Interaction: facilitates results in group efforts by eliciting the views of others to help formulate conclusions.
Developing a Global Perspective: requires the understanding of – and respect for – the economic, social, and biological interdependence of global life.
Effective citizenship: involves making informed choices and developing strategies for collaborative involvement in community issues.
Aesthetic Engagement: integrates the intuitive dimensions of participation in the arts with broader social, cultural, and theoretical frameworks.
Alverno is deeply rooted in the Milwaukee community it calls home. It carries the distinction of being Wisconsin's first Hispanic-Serving Institution. We are committed to a diverse and inclusive environment where differences of all kinds are celebrated and embraced.
Fifty-four percent of the undergraduate students come from the City of Milwaukee.
Southeastern Wisconsin counties¹ 85%
Other Wisconsin counties 4%
Out of state 10%
International² 1%
1 Includes: Milwaukee, Kenosha, Ozaukee, Racine, Walworth, Washington, Waukesha
2 Includes: Saudi Arabia, Ethiopia, Pakistan, Thailand, Canada and Mexico
70% of incoming undergraduate students are first-generation college students.
Alverno College graduates apply their knowledge and skills to the local workforce, with 77% of them living and working in Wisconsin.
Athletics – The Alverno Inferno is a member of the Northern Athletics Collegiate Conference (NACC), and offers eight sports at the NCAA Division III level: basketball, cross country, golf, soccer, softball, tennis, track & field and volleyball.
Faculty – Alverno has 90 full-time faculty members, most of whom have the highest degree in their field. Alverno faculty are recognized nationally for their teaching expertise.
Programs of Study – Alverno's 60-plus undergraduate program areas reflect majors, minors and adult and degree completion programs. They are contained within four schools: School of Professional Studies (including the Business and Education divisions); JoAnn McGrath School of Nursing and Health Professions; School of Arts and Sciences; and School of Adult Learning and New Initiatives. Within the School of Arts and Sciences are the divisions of: Arts; Behavioral Sciences; Humanities; and Natural Sciences, Mathematics and Technology.
Alverno offers certificate programs, digital badges and graduate programs for women and men. Graduate programs include an Educational Specialist in School Psychology, a Master of Arts in Education for teachers, a Master of Science in Nursing with eight tracks, a Direct Entry Master of Science in Nursing, a Master of Business Administration, a Master of Music Therapy, a Master of Science in Community Psychology, a Master of Arts in Music and Liturgy, a Doctor of Nursing Practice, and a Doctorate in Education.
Financial Aid – Almost 100% of Alverno's full-time undergraduate students who filed the Free Application for Federal Student Aid (FAFSA) and demonstrated need received financial aid assistance from the College's nearly $40 million-plus financial aid program in 2021-22.