April 24 Forum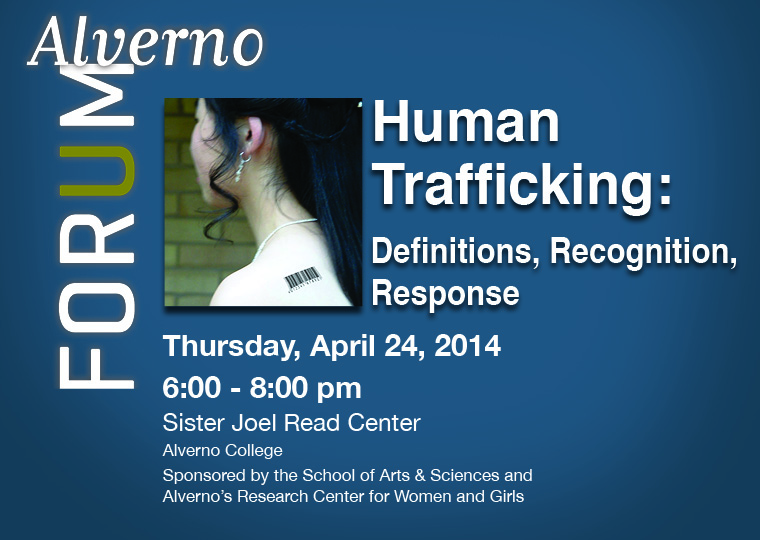 What are the factors that have made Milwaukee a hub of human trafficking? What kinds of trafficking are happening in our own community? This forum will attempt to address this complex and world-wide human problem to better understand its legal, social and political dimensions. The goal of the Forum is to provide participants with a working definition of human trafficking, an understanding of the trafficking connections between Milwaukee and the national and international community, tools for potentially identifying instances of trafficking, and strategies with which we can become empowered to take action.

Panelists:
Rachel Monaco-Wilcox, JD, Chair and Assistant Professor, Mount Mary University and Elder Law mediator, Rachel Monaco-Wilcox LLC
Karine Moreno Taxman, JD, Assistant US Attorney
Dr. Sebastian Ssempijja, PhD, Psychologist
Dana World-Patterson, Chair, Human Trafficking Taskforce of Greater Milwaukee
A Resource Fair of community organizations addressing these issues will be available at 5:30 p.m.