Alverno Forum
‌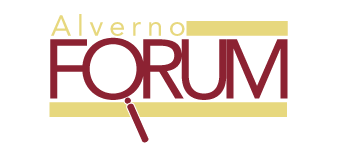 The Alverno Forum invites the Greater Milwaukee community to engage in respectful dialogue and common effort for the public good. A variety of topics — all relevant to local needs and committed to Alverno's philosophy of seeking broad perspective — are addressed during the school year, and each Forum is led by one of Alverno's four schools: Arts & Sciences, Business, Education and Nursing.

Join us for lively evening discussions, free and open to the public! Register below.
Save the Dates for the 2016-2017 Forum Programs:
October 20, December 1, February 16, March 16
Programs for the 2016-2017 school year:
Thursday, October 20 Practicing Mindfulness in an Active Classroom
Sponsored by the School of Education
Thursday, December 1 - Connecting College and Community: A mutual learning enterprise
Sponsored by the School of Business
Thursday, February 16 - Confronting Barriers to LGBT Liberation
Sponsored by the School of Arts & Sciences
Thursday, March 16 -Stereotyping: Unraveling the Consequences
Sponsored by the School of Nursing
All Forums begin at 6:00 p.m. at Alverno College. For more information, call the Institute for Educational Outreach at 414-382-6087 or email institute@alverno.edu.‌