AII Workshops

Interpreters work hard to master the specialized terminology used in their field of practice. Effective communication, however, depends on much more than the interpreter's knowledge of specialized terminology. The interpreter must also be skilled at analyzing the full meaning of the speakers' messages – from the very technical to the very colloquial and everything in between – as the first step to rendering a successful interpretation.
In this workshop interpreters will develop skills to identify the full meaning of speakers' messages while maintaining a natural flow of communication between the speakers. This workshop includes English language examples and practice exercises with a particular focus on communication in medical settings. Participants are encouraged to come prepared with examples from their own experience.



Workshop Objectives
To provide information to interpreters to improve their understanding of process, meaning, and register in highly-technical settings, such as that of Genetic Counseling
To apply an understanding of interpreting for meaning with peers in various hands-on activities
To network with interpreters from the area while discussing topics pertinent to the healthcare industry and interpreting profession
To establish a forum where all levels of interpreters, from students to experienced interpreters, may come together and learn from each other


Agenda
8:00 - 9:00 Registration/Continental Breakfast
9:00-9:15 Opening Remarks by Jennifer Flamboe
9:15-11:15 "Divorce the Word, Marry the Meaning" by Erin Rosales
11:15-11:30 Morning break
11:30-12:00 Speed Networking by Suzanne Couture
12:00-1:00 Lunch on your own & small-group discussion
1:00-2:00 Genetic Counseling by Kate Zellmer
2:00-2:15 Afternoon break
2:15-3:15 Breakout Session
3:15-3:30 Wrap-up & Certificates
Registration is Now Open!
Registration Fee: $50.00
To register by phone call 414-382-6087 or fax registration to 414-382-6088


Registration deadline is Thursday, April 21st
Check back for more details and participant totals
All languages are welcome but bringing a partner in your language pair improves the role playing experience


Workshop held at:
Alverno College
Sister Joel Read Center, Bucyrus Conference Center
3400 S. 43rd Street
Directions to campus
Featured Speakers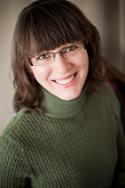 ‌Erin Rosales is Director of Interpreter Development for Connecting Cultures, Inc. She has a B.A. in Spanish and Ministry from Viterbo College. She holds a Certified Professional in Learning and Performance® designation from the American Society for Training & Development. She is a member of the Standards and Training Committee of the National Council on Interpreting in Health Care and co-lead for the Home for Trainers – Webinar Workgroup. She is a member of the American Translators Association. Since 2003 Erin has been dedicated to actively interpreting in the healthcare field, designing training programs for healthcare interpreters, training interpreters, and developing interpreter trainers.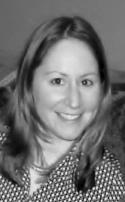 ‌
Suzanne (Sue) Couture is an Organizational & Leadership Development Specialist at Wheaton Franciscan Healthcare. She has a B.A. in Spanish and an M.Ed. in Instructional Design. She is an ATA-Certified Translator (Spanish into English) and a Certified Healthcare Interpreter™. Sue has been actively involved in medical interpreting, translation, and adult education for fifteen years.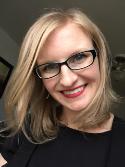 Kate Zellmer is a certified genetic counselor with over 7 years of experience. She obtained a bachelor's degree in genetics from the University of Wisconsin-Madison and her master's degree in genetic counseling from Wayne State University. Kate has served as a pediatric and prenatal genetic counselor for the Detroit Medical Center, University of Arkansas for Medical Sciences, and Aurora Health Care. Her professional interests include prenatal genetics, reproductive medicine and infertility, genomic education and community outreach. Kate is also the North American co-chair of the genetic counseling special interest group of the International Society of Prenatal Diagnosis and has presented to both domestic and international audiences.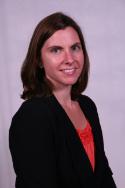 Jennifer M. Flamboe is Chair of the World Languages department at Alverno College where she is also Associate Professor of Spanish and director of the Spanish/English Healthcare Interpretation program. She holds an M.A. in Foreign Language and Literature from the University of Wisconsin-Milwaukee with concentrations in Spanish linguistics and translation. In addition to being a nationally-certified Spanish interpreter through the Certification Commission for Healthcare Interpreters (CCHI), Jennifer has over 10 years of experience translating and interpreting, and she has presented to groups at the local, regional, and national level on various topics relevant to her field.
CEUs Provided
This program has been approved for 5 CEUs through CCHI.
Those interpreters with a CMI credential may need to submit additional supplemental evidence beyond the certificate of completion to validate their CEUs, such as the workshop agenda, session descriptions, and handouts.
Registered Alverno Spanish-English Healthcare Interpretation Minors can attend the conference free of charge. E-mail Jennifer.Flamboe@alverno.edu to register.
For more information contact:
Jennifer Flamboe
jennifer.flamboe@alverno.edu
or the Institute for Educational Outreach
414-382-6087