March 20, 2014 Forum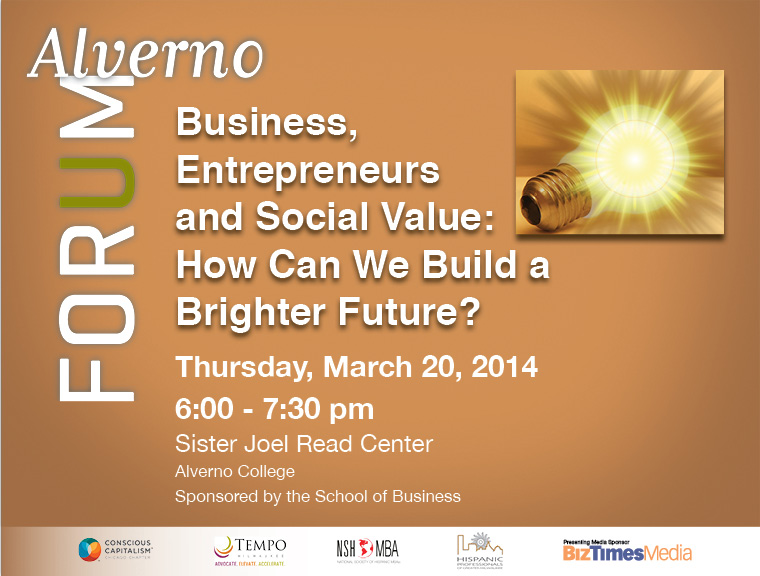 ‌
A central premise of a capitalist economy is enlightened self-interest will create a rising tide that lifts all boats. And increasingly in recent years, some large corporations have been advocates of the Triple Bottom Line; others have found it difficult to shake the blind pursuit of quarterly profit for socially responsible strategies. One answer may lie with entrepreneurs who are in a unique position to put socially valuable practices at the top of their agenda—indeed, most do not create their business primarily to maximize profits. Many entrepreneurs are now embracing the Conscious Capitalism stakeholder business model, and seeking B Corps certification by the nonprofit B Lab to meet rigorous standards of social and environmental performance, accountability and transparency.
Join us as we explore who can lead the charge toward a brighter future.

Panelists:
Alex Jung, Global Advisory Partner, healthcare consultancy practice - Ernst & Young LLP
Kelly O'Brien, President and Founder, Ideaction Corps (a certified B-Corp)
Thea Durfee Polancic, Managing Partner of ClearSpace LLC and Founder and Executive Director of the Chicago Chapter of Conscious Capitalism, Inc.
Nicholas Santos, PhD, Assistant Professor of Marketing in the College of Business, Marquette University