April 23, 2015 Forum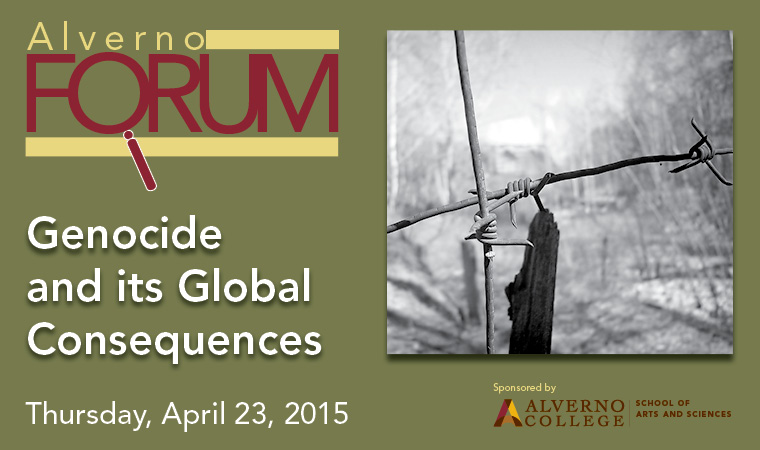 Genocide has profound and far-reaching consequences. This forum will take on the challenge of investigating some of those consequences by exploring the effects on individuals, communities, and the global world. Forum participants, led by our panelists, will explore immigration and relocation due to genocide; cultural memory and cultural trauma; the social, genetic, and political consequences of diminished population diversity; and how we can connect meaningfully with our neighbors and our community through a deeper understanding of these issues.

Guest Panelists include:
Celestina Owusu-Sanders, Attorney, Adjunct Professor of Law, Marquette University Law School (Asylum Law)
John Savagian, Professor of History at Alverno College, and Chair, Wisconsin Humanities Council
Khalil (Haji) Dokhanchi, Professor of Political Science, University of Wisconsin-Superior (via Skype)
Amy Shapiro (Moderator), Professor of Philosophy at Alverno College
Welcome and overview by Grace McKirdy '12.


A Resource Fair of community organizations will be available at 5:30 p.m. The Forum discussion will take place from 6:00 - 8:00 p.m.

Sponsored by the School of Arts & Sciences