Community Conference 2014: A Matter of Mindfulness
Friday, October 3

Join the entire Alverno community in exploring mindfulness through the lens of different disciplines and approaches. Our annual community conference invites faculty, staff, students and community members to share current research around a central, interdisciplinary theme. Topics will be explored during workshops, hands-on art activities, meditative practices, and music-making. This conference is open to the campus and the public at large.

Conference Schedule
7:30 a.m., Registration
8:00 a.m., Welcome and Keynote
9:30 a.m., Session I
11:00 a.m., Session II
12:15 p.m., Lunch (on your own)
1:30 p.m., Session III
1:30 p.m., Empty Bowls 1 (limited seating)
2:30 p.m., Empty Bowls 2 (limited seating)
Quiet Meditations and Hands-on Art Activities throughout the day
Keynote: Dan Harris, Award-winning ABC News Anchor and #1 New York Times Bestselling Author‌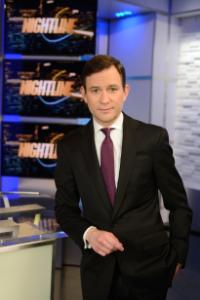 Following a very public panic attack on national television, Dan Harris set out to discover how to quiet the incessant voice in his head. His explorations led him to uncover the effectiveness of meditation, a practice he had always assumed was either impossible or useless, but one which is making a difference for millions of people. The result of his journey is a best-selling book, 10% Happier: How I Tamed the Voice in My Head, Reduced Stress Without Losing My Edge, and Found Self-Help That Actually Works—A True Story.


Harris will share his personal journey and his common-sense advice for making the most of the here-and-now.
Arrangements for the appearance of Dan Harris made through HarperCollins Speakers Bureau, NY, NY.

More Details Coming Soon! Check back in August to see our full schedule of activities and to register.


For additional Conference information or to be placed on a mailing list, please call 414-382-6177, or email institute@alverno.edu.