Community Conference 2014: A Matter of Mindfulness
Friday, October 3

Join the entire Alverno community in exploring mindfulness through the lens of different disciplines and approaches. Our annual community conference invites faculty, staff, students and community members to share current research around a central, interdisciplinary theme. Topics will be explored during workshops, hands-on art activities, meditative practices, and music-making. This conference is open to the campus and the public at large.
Conference Schedule
7:30 a.m., Registration
8:00 a.m., Welcome and Keynote with Dan Harris
9:30 a.m., Session I
11:00 a.m., Session II
12:15 p.m., Lunch (on your own)
1:30 p.m., Session III
Quiet Meditations and Hands-on Art Activities throughout the day
Keynote: Dan Harris, Award-winning ABC News Anchor and #1 New York Times Bestselling Author‌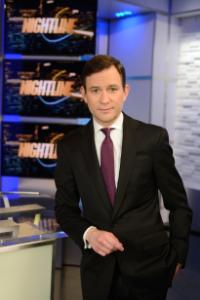 Following a very public panic attack on national television, Dan Harris set out to discover how to quiet the incessant voice in his head. His explorations led him to uncover the effectiveness of meditation, a practice he had always assumed was either impossible or useless, but one which is making a difference for millions of people. The result of his journey is a best-selling book, 10% Happier: How I Tamed the Voice in My Head, Reduced Stress Without Losing My Edge, and Found Self-Help That Actually Works—A True Story.


Harris will share his personal journey and his common-sense advice for making the most of the here-and-now.
Arrangements for the appearance of Dan Harris made through HarperCollins Speakers Bureau, NY, NY. His keynote is co-presented by the United Way of Greater Milwaukee.


QUICK LINK: Just interested in seeing Dan Harris? You can sign up for the morning keynote--plus optional Q & A with Harris and an Introduction to Meditation--for only $15 (community members). Register here!


For additional Conference information, please call 414-382-6177, or email institute@alverno.edu.
Browse the ACC 2014 Bibliography
for background resources and further exporation!
Registration
Click on the appropriate choice:


Note: Lunch is on-your-own.
Session I Descriptions
SESSION I, 9:30 – 10:45 am

11 - Mindful Exercise -- CLASS IS FULL
In this introduction to the Tibetan Rites, you will experience a unique sequence of five yoga movements developed by the monks to slow down aging, increase energy, calm the mind, and remain physically active and healthy well into old age. They take around10 minutes per day to practice and can be done by beginner or more advanced yogis. The session includes 30 minutes of movement followed by 15 minutes of meditation (45 minutes). Presenter: Neila Bond

12 - Cultivating Your Inner Garden: Mindfulness, Movement, and Creativity -- CLASS IS FULL
This workshop is for the young at heart and will feature ways to teach and/or practice mindfulness with creative expression and movement. Following a brief introduction about why mindfulness and mindful movement can be valuable components to helping professions, such as programs that work with trauma, we will explore sample lesson/practice themes (such as garden themes, inner/outer ecology, mythology/hero qualities, changing old stories that no longer serve you, etc.). The workshop will conclude with simple yoga poses and a guided meditation. Presenter: Katharina Hren

13 - Discovering the Meditative Art of Zentangle® -- CLASS IS FULL
Zentangle is a meditative art that increases calm and focus. It is practiced with pen and paper and allows us to be removed from the barrage of technology in our lives. It is casually referred to as "Yoga for your brain." Participants in this session will be introduced to the foundations of Zentangle and guided through a basic practice. Presenter: Jane Glodoski

14 - Living in the Now -- CLASS IS FULL
Is it difficult to live in the moment and maintain present moment awareness without having your mind wander to the "what ifs" of the future or the "whys" of the past? In this workshop, we will learn to practice The Power of Now as described in Eckart Tolle's book of the same name. We will practice some of his teachings to understand mindfulness and learn to maintain a positive focus on what is happening in the present whether it is perceived to be good or bad. Become aware of the "now" and fully appreciate your surroundings and everything you are experiencing. Presenters: Julie Jutrzonka and Leah Sorenson

15 - The Brain Science of Mindfulness in Religious Traditions -- CLASS IS FULL
Gain a fuller understanding of how mindfulness practices can be beneficial for brain development while learning about meditative practices in various world religions. Discoveries in the field of Neuroscience will help participants understand what occurs in the brains of people who engage in mindfulness practices across traditions. Presenters: Mikki Ray and Dan Leister

16 – Savor: Mindful Eating -- CLASS IS FULL
Practice "savoring" your food through mindfulness of its appearance, aroma, texture, touch, and taste. This morning session is designed to help participants focus on appreciating their nourishment, one bite at a time. A variety of "tastings" will be available for people to savor in an atmosphere of quiet reflection.
Presenters: Jean Groshek and Connie Popp

17 - Mindfulness in Learning at Alverno: What's Happening? What More Can We Do?
Faculty, staff, and students have already experienced mindfulness as part of learning at Alverno, and there can be great value in sharing, discussing, and evaluating these experiences. In this session, we will discuss our experiences of mindfulness across a variety of disciplines, share learning experiences and assessments that help to develop mindfulness, and make suggestions for new learning experiences that could further our understanding and practice of mindfulness. Participation by faculty, staff, and students from all areas of the Alverno curriculum is invited, and the greater the variety of disciplinary approaches, the more valuable the discussion will be. (45 minutes) Presenter: Donna Engelmann

18 - Mindful Parenting -- CLASS IS FULL
Practicing mindfulness and modeling these skills can be one of the greatest gifts we impart to our children. Drawing on guidance from experts such as Jon and Myla Kabat-Zinn, Shefali Tsabary, and Susan Kaiser Greenland, this session will focus on ways to be more intentional in our parenting, as well as ways to help our children incorporate mindfulness as a daily practice. Parents, caregivers, teachers—and anyone who loves children—will benefit from this workshop. Presenters: Jessica Brumm-Larson and Erica O'Brien

19 - Music Centered in the Drone = Mindfulness
Collaborating with kirtan musician, Ragani, we will share different examples of music built upon the drone—both recorded and live. We will clarify how the drone acts as a form of centering and promotes mindfulness, both for performer-listeners and audience-listeners. Participatory segments will involve the call and response singing that is at the heart of the kirtan examples that Ragani will lead, as well as personal response to music examples that Roller will solicit from attendees. Presenters: Peter Roller and Ragani

20 - Engaging in Mindful Dialogue -- CLASS IS FULL
The practice of Dialogue is empowering, not only for one who speaks, but also for those who are listening. Over time, Dialogue helps us reach deep insights and new thinking about ourselves and others, moving beyond problem solving to create new and innovative possibilities never before considered. This session is an introduction to how we can be more mindful in our listening and speaking with one another. Presenter: Alice Foley

21 - Every Career is a Helping Career
The conviction that a professional life should meaningfully contribute to the well-being of others does not mean that majors and/or career choices must be limited. Authentically applied, skills, talents, and drive are not your gifts alone, but truly are the gifts you bring to others. (30 minutes) Presenters: Elizabeth O'Hara and Joanna Patterson

22 - Continuing the Conversation with Dan Harris
As a follow-up to the keynote presentation, this session is your chance to ask questions or engage in dialogue with Dan Harris. (30 minutes)

Meditation Instruction and Practice
Amy Shapiro will provide basic, simple instruction of how to meditate followed by short practices of meditation. (No registration necessary! Offered at 10:15 a.m. and again at 11:30 a.m. in Pitman Theatre; 30 minutes) Presenter: Amy Shapiro

Session II Descriptions


SESSION II: 11:00 am – 12:15 pm

30 - Intro to Yoga -- CLASS IS FULL
How do yoga postures bring us into the present moment? In this introduction to yoga, without judgment you'll be guided through various poses to explore actions and sensations in the body. (30 minutes) Presenter: Sara Arends Haggith

31 - Introduction to Nia
Nia is a holistic movement practice and cardiovascular workout that allows for both physical fitness and personal growth. It incorporates select movement forms from dance, martial arts, and healing arts. Nia guides the student to connect body, mind, emotions, and spirit to heighten body awareness and sensations. Come give it a try! (Note: movements are performed barefoot.) Presenter: Dori Frankel Steigman

32 - Are You in Control of Your Movement?
Increase awareness of the relationship between mind, mood, music, and movement! This experiential session will include explorations of breath-controlled movement, music-controlled movement, mapped movement, and movement-controlled movement. Presenter: Kathryn D. Gilbert

33 - Mindful Forgiveness
This workshop will focus on forgiveness as a mindful act. To truly forgive, one must make a conscious decision. Participants will: Discuss forgiveness and mindfulness; share experiences of receiving and giving forgiveness; write poems related to forgiveness; or create a collage that illustrates forgiveness. Presenter: Pamela Lucas

34 - Promoting Mindfulness in a Fast-Paced Work Environment -- CLASS IS FULL
For anyone working in a fast-paced environment, this session will promote mindfulness for nourishing self-efficacy and enhancing connections with customers. Together we will: identify the dangers of fast-paced work environments; discuss personal and professional benefits of being mindful in that environment; and create strategies to promote mindfulness in the workplace. Our goal is to improve the effectiveness of service delivery in diverse settings. Presenters: Diane Duffy, Erica O'Brien, and Valli Sternig

35 - Mindfulness and Art-making -- CLASS IS FULL
Artists and craftswomen have long known that there is great peace and presence in letting go of the busyness in the brain and using the eyes and hands to create something simple and lovely. In this session, we will learn about the Japanese concept of Wabi Sabi and apply it to taking photographs and making jewelry. Participants will learn and apply concepts of artistic design that promote mindfulness. Presenter: Jill Newton Moore

36 - Students Teaching Students How to Be Mindful in the Classroom
Student nurses will help participants appreciate the value and benefits of mindfulness in the classroom setting, and will discuss several techniques that can be used to achieve mindfulness during class. (30 minutes) Presenters: Students in Nursing Practice with Healthy Populations, Course N365-04

37 - Mindfulness of the Current Moment: Connecting Awareness and Contentment -- CLASS IS FULL
This session will review research that connects mindfulness practice with benefits such as increased contentment and focus. We will then explore the basic principles of mindfulness practice and learn/participate in some hands-on mindfulness activities. Presenters: Mary-Catherine Nimphius, Lynne Rosenberg, and Kim Skerven

38 – Mindfulness: Mind, Body & Spirit -- CLASS IS FULL
This session will examine existing spiritual and cultural traditions that can be used to increase mindfulness. Participants will leave with knowledge of specific traditional and/or cultural practices which can be incorporated to increase the practice of mindfulness. Presenters: Lori Gramling, Ramona Gramling, Brenda Kilpatrick, and Tyna Rule

39 - Enhancing our Communication Through Mindful Listening -- CLASS IS FULL
Develop a greater understanding of the listening process to further cultivate an effective listening ability. We will examine some of the challenges in listening closely and explore strategies to improve our level of attentiveness while listening. Through several interactive exercises, participants will have the opportunity to practice using mindfulness while listening. Presenter: Jean Groshek

40 - A Mindful Approach to Activism
Author Paul Geenen discusses his book, Civil Rights Activism in Milwaukee: South Side Struggles in the 60s and 70s, and the dedicated, courageous approach of leaders actively advocating for equality. Participants will learn about the historical context of fair housing in Milwaukee and the role of Alverno College, how to practice positive social interaction in a hostile environment, and will discover mindful ways of communication when there is disagreement. Presenter: Paul Geenen

41 - How to be Mindful in Building Community Using the Five Habits of the Heart
The heart is a guiding force in our emotions. It impacts how we listen, how we communicate, and how we heal. This session addresses how we use these habits in our everyday lives and how they can have a positive influence on us and our well-being in an effort to build a healthy community. Together we will identify strategies to deepen listening, explore methods of communication that engage authenticity, and learn approaches to enable us to dialogue in cases where there is difference and or disagreement. Presenters: Trish Lewis and Maria Bolyard

42 – A Room to Breathe: Film and Discussion
Attendees will have the opportunity to watch a 55-minute documentary called Room to Breathe. This documentary captures the impact of a mindfulness program in an urban middle school in San Francisco. The viewing will be followed by a panel discussion led by Jessica Willenbrink, a former MPS teacher and current Ph.D. student in the School Psychology program at UW-Milwaukee. Panel guests will be Susan Solvang, president of Growing Minds, a local organization promoting mindfulness in schools, and Alverno education department faculty member Linda Johnson-Dynek.
Presenters: Linda Johnson-Dynek, Susan Solvang, and Jessica Willenbrink
Meditation Instruction and Practice
Amy Shapiro will provide basic, simple instruction of how to meditate followed by short practices of meditation. (No registration necessary! Offered at 10:15 a.m. and again at 11:30 a.m. in Pitman Theatre; 30 minutes)
Presenter: Amy Shapiro
Session III Descriptions


SESSION III: 1:30 – 2:45 p.m.

50 - Face-To-Face
Share a "safe space" for honest dialogue and positive exchange in order to be mindful of the biases and prejudices to which we are all subject in our intercultural and interracial communications. Participants will declare themselves either a person of color or a Caucasian of European descent and will be seated facing each other to answer questions provided by the moderators. This exercise is a great opportunity for self-discovery and learning new information that can truly open up our perspectives on race and culture. (90 minutes) Presenter: Adekola Adedapo, Sue Mente, and Maria Myles

51 - Using Art to Observe, Reflect, and Quiet the Mind
Participants will use two creative processes to enter the contemplative mind and become aware of the present moment: practice creating Mandalas (a circular art and meditative form) and writing Haiku (Japanese style poem of 17 syllables)—two fun and easy tools that can be used on a daily basis. No previous artistic experience is necessary. All of the senses will be fully engaged to heighten your awareness of the present. Presenters: Rosemary Pearson and Noel L'Esperence

52 - Yoga: Mindfulness in Action
How do yoga postures bring us into the present moment? Explore mindfulness in action as you're guided through various poses. Through observation and without judgment, we'll bring awareness into the body and mind. Presenter: Sara Arends Haggith

53 - What is Called Caring?
In this participatory session, we will share in a guided experience meant to evoke consciousness of one's ego in its universal aspect and deepened appreciation for what exists here on earth in some fragility and vulnerability. Participants will be asked to reflect on what calls them into a mood of caring, and will discuss their thoughts about: What within us calls us to care? How do we appreciate the world, ourselves, and others? How do we maintain our sense of caring and recover it when we lose it? Presenter: Glen Rogers

54 – Mindfulness in the PK-12 Classroom
How do children and teens draw on mindfulness in negotiating classroom life and learning? Parents, grandparents, siblings, and anyone interested in student success will have an opportunity to experience some of the techniques students use each day and will learn about the positive outcomes. Students have even taught their parents mindfulness best practice! Presenters: Patriq DuSaint, Pamela Lucas, Rita Nawrocki-Chabin, and Lesley Zylstra

55 - Humor: Can it be an Aid to Contemplation?
This session will explore how humor that touches on sensitive subjects can raise public awareness and promote contemplation of subjects that are often too painful to discuss. We will discuss society's boundaries on humor and view examples of humor on a variety of topics. Other questions to be considered include whether humor can spark activism and how it can promote empathy. Presenter: Peg Rauschenberger

56 - Classroom Mindfulness: Students' Perspective on Being Successful
In this session we will discuss how different approaches to learning and theories of intelligence can be applied to the principles of mindfulness. Student presenters will discuss how they have been successful in courses they first believed would be impossible to master. Attendees will learn how to apply implicit theories of intelligence to develop strategies to be successful in courses they first perceive as a challenge; instructors who attend this workshop will learn students' perspectives about approaching challenging course material; and community members will learn how to apply Theories of Intelligence to situations they perceive as challenging. Everyone will discover successful strategies and how to unlock their potential. Presenters: Aqueela McHatten, Elizabeth O'Hara, and Mikki Ray

57 - The Mystical Tradition in Religions Around the World
The professors of the Religious Studies Department will lead participants through an exploration of key aspects of mindfulness that run through the mystical traditions of religions from around the world. Together we will explore how mindfulness is at the heart of mystical traditions in many religions and learn to adopt spiritual (not necessarily religious) practice in our own lives. There will be an experiential aspect to the session. Presenters: Steven Dunn, Dan Leister, and Trish Lewis

58 - Exploring our Ability to Send and Receive Loving Kindness -- CLASS IS FULL
Loving kindness meditation is widely practiced; join us to learn about the nature of this practice and explore the range of contexts in which to apply this form of meditation. This session will provide general guidelines for establishing a regular loving kindness meditation practice, and participants will be invited to personalize such practice to their individual circumstances and needs. (30 minutes) Presenters: Jean Groshek and Jeanne Lowry

59 - Mindful Scientists: Anecdotes in the History of Science
In this session we will come to appreciate the balance of contemplative practices—beyond and sometimes in place of meditation and spiritual introspection—that contribute to scientific insights. We will begin with a brief exploration of the relatively well-known examples of Barbara McClintock, Rachel Carson, and Albert Einstein, whose writings express a profound awareness of their scientific practice as contemplative practice. To provide perspective on the important role that mindfulness can play in these fields, however, we will explore additional examples of scientists who were NOT notably meditative, spiritual, or socially active. Rather, these examples demonstrate contemplative practices including visualization, improvisation, storytelling, and cultural traditions within science. For many, success in science relies on creative, relational, and generative aspects of the work that makes up their daily life. (30 minutes) Presenter: Chris Young

60 - Applying Mindfulness to Personal and Professional Selling
The facilitators will present an overview of normative selling processes relative to personal, consumer, and B2B (business-to-business) environment. Participants will be asked to disclose their personal examples of positive and negative experiences with sales process as buyers. Experiences will be analyzed and replayed applying mindfulness practices. Participants will better understand the value of aligning mindfulness skills with three sales process components of prospecting and qualification, sales presentation and close, and delivery and service. (45 minutes) Presenters: Dan Matre, Craig Miller, and Carol Pope

61 - Empty Bowls I (1:30–2:15 pm)
62 – Empty Bowls II (2:30-3:15 pm)
Share in the creation of ceramic bowls to be donated for the national Empty Bowls Project. Space is limited. Presenter: Lynda Sommers

63 - Music & Mindfulness: Community Drum Circle
Engaging in active music making creates a greater awareness of self and others. Join us for an hour of music making! Connect with others through energetic forms of music, then center your mind and body as we conclude with relaxation drumming. No prior music experience required, and instruments will be provided. Participants are free to engage at their own comfort level. Presenters: Nancy Dexter-Schabow and Music Therapy Students


Please note: The schedule of Session Topics may change without notice. We apologize for any inconvenience.
Drop-In Art Activities
Visit the Art Activity Tables in the LaVerna Commons Lobby, 9:30 a.m. - 3:00 p.m.


Make your Marker
This is an opportunity for everyone to create a book mark with ink on a watercolor background. Bring your own mindfulness quote or use one of the many provided. No experience in art making necessary.
Presenters: Michele Burnie, Kate Weishaar, and Art Therapy Students


Hands-on Cards
Make a card for yourself, or someone else, using the outline of your hand as the "shape" for your message. You will have access to a variety of card making materials in order to spread your mindful message. No experience in art making necessary.
Presenters: Michele Burnie, Kate Weishaar, and Art Therapy Students