‌Community Conference 2015:
A Tapestry of Sustainability‌‌
Friday, October 9, 2015

The annual Alverno Community Conference kicks off our Homecoming weekend, and will focus this year on Sustainability. Through our workshops, discussions, and creative activities, we will look beyond clichés to see how the diverse strands of our community life can connect our local and global efforts. How can we artfully weave together the threads of our lives and of our communities, to achieve our common goal of sustaining our planet and ourselves?
Community Partners:

‌‌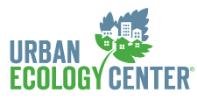 ‌‌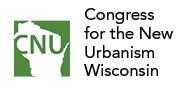 Conference Schedule
7:30 a.m. Registration in Sister Joel Read Center Rotunda
8:00 a.m. Welcome and Opening Session by Venice Williams
8:35 a.m. Session I click for descriptions
9:50 a.m. Session II click for descriptions
11:05 a.m. Keynote with Linda and Mark Keane
12:00 p.m. Lunch on your own or Growing Powers Sustainable Lunch (fee)
1:15 p.m. Plenary Panel
2:30 pm Session III click for descriptions
3:30 pm Tours click for descriptions
Linda and Mark Keane, NEXT.cc co-Founders
Keynote Presentation from 11:00 - 12:00 pm in Pitman Theatre
Eco-Literacy and the Imagination: Networked Sustainable Practices
What do you love about a place? Its beauty or liveliness or restorative nature or even its stories?
Sustainability begins with the love of a place. Sustainability grows as we see and heal connections between a place and all that goes into what it is. Geology and chemistry, living things and buildings, food and water systems, education and transportation systems, economic systems and our daily life habits all exist in places. By starting with a place, learning about it, and sharing that learning, we prepare the ground for lifelong learning about the world together. Then the connections between complex systems in our natural and built environments can be revealed.
(Eco-)Literacy is the ability to look at such patterns around us and hear their stories – positive and negative. Imagination is the ability to connect the reality that we see to realities that could be – with realistic hope amid obstacles. Working together, developing eco-literacy and green imagination will enable us to act effectively on our love for our living world.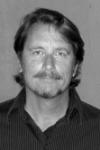 ‌Mark and Linda Keane, AIA, NCARB, architects and partners in STUDIO1032 work on green initiatives along the Chicago-Milwaukee corridor. Leaders in design education, Linda is Professor of Architecture and Environmental Design at The School of the Art Institute of Chicago where she directed the City of Chicago Green Roof Website and chaired development of a third accredited Master of Architecture program in Chicago. Mark is Professor of Architecture University of Wisconsin Milwaukee where he developed the first online minor in architecture. The Keanes create animated films, lecture and publish about the Aesthetics of Sustainability and need for Eco literacy. Architecture An Interactive Introduction is the first CD ROM about the built environment created in the US. Their service learning work with college design students (SAIC's Eco Design and UWM's Green Milwaukee) connect design imagination with human ecology. The Association of Collegiate Schools of Architecture, American Institute of Architects, Art Institute of Chicago, National Endowment for the Arts, National Environmental Education Foundation, A+DEN Architects and Design Educators Network, Association of Architecture Organizations, Public Broadcasting System, Graham Foundation, Wisconsin Arts Board, United States Green Building Council and the Union of International Architects recognize their creative contributions to design education.
Venice Williams, Alice's Garden
Opening Session 8:00 a.m. in LaVerna Commons
‌
Venice R. Williams self-identifies as a cultural and spiritual midwife, guiding people into "birthing" the goodness and talents that lie within. A native of Pittsburgh, Pennsylvania, she has been working in Milwaukee for 26 years, a visionary behind many Milwaukee organizations, programs, and projects. Venice currently serves as the Executive Director of both Alice's Garden Urban Farm and The Body and Soul Healing Arts Center. She is also the Education Services Coordinator for the Center for Resilient Cities, Milwaukee office. An urban 4-H leader since 1989, Venice teaches Junior Master Gardeners, leads gardening programs for teens, and created a project called Healthy Moms, Healthy Kids, a garden-nature-health-based program for families. Her love of agriculture and the Earth comes from her African and Choctaw family roots, and growing up in the gardens of her mother, grandmothers, and great-grandfather.

Many organizations have recognized Venice's commitment and dedication to the families and neighborhoods in Milwaukee. She has been the recipient of the Milwaukee Times Black Excellence Award, the Lead 2 Change James Marks Award, the 2014 Outpost Owner of the Year Award, and the 2015 MANDI Navigator Award among others.
Sustaining Wisconsin
Plenary Panel from 1:15 - 2:15 pm in Pitman Theatre

Our distinguished panel members, most with Alverno connections, represent the for-profit, non-profit, and governmental spheres of our city. Moderator Gary Grunau will invite the panel to offer their perspectives in response to the keynote address and build on its themes to consider how each of us present can promote a sustainable, livable community.
Sharon Adams, Co-founder, Walnut Way Conservation Corp.
John Norquist, former Mayor and Head of Congress for the New Urbanism
Jessy Servi, Sustainability Manager at Outpost Natural Foods
Moderated by Gary Grunau, Alverno College Board of Trustees (former chair), Milwaukee Riverwalk board chair, Milwaukee Water Council board director
___________________________________________________________________________________________________________
Online Registration is Now Closed

Walk-in Registations will begin tomorrow at 7:30 a.m. in the Sister Joel Read Center Rotunda.
There are still spots available in many sessions. See descriptions below for the open sessions.

Alverno faculty, staff, students and alums receive free admission but you must register with your choice of session topics.
Community members: $39 full day registration/$25 half-day registration


For additional Conference information, please call 414-382-6087, or email institute@alverno.edu.
Click here for more information on homecoming events.
Concurrent Session Descriptions

Session 1 (8:35 am – 9:35 am)


11 - Sustaining Well-being in a Sustained Well Business
What do you know about wells? Which communities are sustanined by well water? How do wells work? Do they provide safe drinking water? You'll learn all this and more including the challanges and benefits to sustaining a local business for over four generations. Presenter: Art Liebau, Liebau-Laun Wells + Pumps; Facilitated by Mikelene Ray, Alverno College


12- Microbial Innovations in Sustainability
Alverno microbiology students will demonstrate the multiple innovations that use microbes to produce sustainable power, recycle waste, remediate toxic spills, clean our water and sustain our planet. Presenters: Students from Biology 251


13- Sustainability as Creation Care
If God told us to take care of the world, maybe we should. Panelists: Holly Graves, Christ Redeemer Church; Mike Larson, Urban Ecology Center and Venice Williams, Alice's Garden


14 - Where Will You Live? - SESSION IS FULL

How does where you live relate to sustainability? In a lot more ways than you think! Come hear three experts talk from different perspectives about living options. Panelists: Ivy Hu, University of Wisconsin-Milwaukee; Anna-Marie Opgenorth, Mandel Group and Rachel Quednau, Strong Towns.


15 - Sustainability & Health - SESSION IS FULL

What's better for the earth is also better for our health -- and often more beautiful and more fun too. Come explore strategies to: modify health risks and/or disparities; reinforce current and positive health promotion behaviors; identify opportunities for achieving high level wellness in other arenas. Learn how students communicate analyses of health promotion efforts with appropriate personnel who can set or alter health policies and procedures through engaging conversations and teaching projects applicable to the community they serve. Also explore how a local health center has leveraged investments in river restoration to develop and implement a comprehensive plan that aims at achieving triple bottom line of sustainability indicators as well as addressing the social determinants of health while improving the quality of life. Panelists: Students from N365 Nursing Practice with Healthy Populations; and Nadia Bogue, 16th St. Community Health Center.

17 – Can We Afford the Future? Economic Debates in a Warming World
International Economics students invite you to a town hall style exploration of the economic debates on climate change as part of the process of engagement of local communities leading up to the United Nations Climate Change Summit in Paris, December 2015. Presenters: Students from MGT/GLS 396 International Economics.


18 - What's Stopping Us?
We've raised awareness. Now what? What stands in the way of action, now that we're aware? Can we get past the roadblocks? Panelists: Kris Vasquez, Alverno College; Paul Smith, Alverno College; and Jeramey Jannene, UrbanMilwaukee.com.


19 - Population, Consumption, and Extinction
More people are consuming more goods every day. Are all of our conservation efforts for nothing if we aren't talking about population and consumption? Let's talk about it. Panelists: Sr. Margaret Jesire Sergon, Alverno student; Tom Bottoms, Alverno College; and Peter Paik, University of Wisconsin-Milwaukee.


20 - Sustaining Healthy Food Relationships and Access for Individuals, Families, and Communities - SESSION IS FULL

Look past healthy eating cliches, buzzwords, and expectations at the reality of what it means to struggle with food insecurity in our families and communities. Special attention will be given to exploring how eating and food buying practices can both positively and adversely influence mental health. Join an honest, nonjudgmental conversation about the complex human-food relationships that impact our quality of life and connections to others. Presenter: Kristin Nelson Belkofer, Shorehaven Behavorial Health.


21 - Sustaining Wellness Through Music - SESSION IS FULL

Music serves as aural wallpaper in most of our lives. Through discussion and experience, you will gain ideas and resources about the intentional use of music to sustain wellness. Panelists: Music Therapy students Abbey Prochaska, Dailen Harris and Chloe Husnick.



Session 2 (9:50 am – 10:50 am)


31 - Sustaining Heritage and Community - SESSION IS FULL

Communities and cultures yearn for sustainability too. Here we explore the rewards of examining different ways that we might learn from one another when the new and the old come face to face. Panelists: Blonglou Thao, Alverno College on Hmong community; Margaret Noodin, University of Wisconsin-Milwaukee on Anishinaabe-Ojibwe language; and Stacy Swadish, Historic Milwaukee, on how preservation and restoration sustains communities.


32 - Ecology and Spirituality - SESSION IS FULL

Explore how spirituality affects our awareness of and actions around environmental issues. We will draw on different religious traditions from around the world and how they reflect the value of sustainability. Presenters: Alverno Religious Studies Department faculty and Brittany Ederer, Care of Creation.


33 - Global Perspectives on Sustainability - SESSION IS FULL

Learn about differences in recycling and sustainability in various countries around the world. A panel of international students and Team Green members from the U.S. will present and field your questions. A short upcycling activity will also take place. Presenters: Members of Team Green and Alverno's international students.

34 - International Sustainable Development
Learn ways to promote sustainability in the developing world. Gigi, the founder of Youthaiti will talk about some of the projects they have done in Haiti like compostable toilets and discuss the successes they have seen with the program. Presenter: Gigi Pomerantz, Youthaiti.


35 - Healthy Hospitals Initiative - SESSION IS FULL

The Healthier Hospitals Initiative (HHI) is a national campaign to lead change in health care by embedding sustainability into the culture and daily operations for improved health of patients, staff, and the community; reduced environmental impact by the sector; and considerable fiscal savings that reduce the overall national health care costs through better public health. Come and learn what the average person can do to support the movement. Presenters: Leah Sorenson and Patti Varga, Alverno College.


36 – A Sustainable Environment and the Possibility of Peace
Students from Humanities 150: Making War, Making Peace will talk about some key environmental indexes designed to measure progress toward a healthier environment, and explain how justice in resource allocation and environmental sustainability contribute to peace in countries around the world. Presenters: Students from HUM 150.


37 - Women Sustainably Creating Jobs - SESSION IS FULL

Being sustainable isn't just a private affair. When we work toward sharing our dreams, it benefits others.
Panelists: Melissa Buchholz, Odd Duck Restaurant, on composting and food entrepreneurship and Kristi Luzar, Urban Economic Development Association, on mobility and opportunity.

38 - As We Sustain Our Environment, Our Environment Sustains Us
Living sustainably isn't just a chore to be guilted into -- it makes us healthier, smarter, and friendlier.
Panelists: Maria Bolyard and Cinthia Fletes, Alverno College students, on the new urbanist movement; and Steve Hiniker, 1000 Friends of Wisconsin, on community and a sense of place.

39 – Inclusive Sustainability - SESSION IS FULL

Driving a Prius or biking to work? Shopping at Whole Foods or growing your own? There are lots of ways to be sustainable, and the most effective aren't always what everyone thinks. Let's expand our vision of sustainability to include all the communities in our city engaging in all forms of sustainable living. Panelists: Kevin Hardman, Bublr Bikes; Young Kim, Fondy Food Market; and Angela Walker, Wisconsin Jobs Now.


40 - Sustainability as an Education in Connectedness
Connecting is at the root of caring enough to sustain our beautiful world. Panelists: David Brooker, Alverno College, on cross border cooperation; Cynthia Gonzalez and Joey Zocher, Escuela Verde, on a whole school united for sustainability; and Margot Mazur, Conservation Research Institute, on beauty, science, and place.


41 - Reaching Out for Sustainability
Do you ever wish you could share your passion with others? How do people do this? Panelists: Brianna Sas-Perez, Layton Blvd. West Neighbors; Nick DeMarsh, Milwaukee Transit Riders Union; and Mirtha Sosa, Wisconsin Bike Fed.
Session 3 (2:30 – 3:15 pm)


52 - Getting Heard by Government
Yes, you can. Government policy-makers seem impossibly out of reach, but when you learn to organize, they listen. Panelists: Danell Cross, Metcalfe Park Building Neighborhood Capacity Program; Peter Skopec, WISPIRG; and Joyce Ellwanger, MICAH.


53 - Sustainability at Home - SESSION IS FULL

The seemingly minor choices you make about your daily life add up and make a large impact. What things can you do that make a difference? Panelists: Christy Bell, Alverno College, on use of native plants; Jamie Ferschinger, Urban Ecology Center, on daily living suggestions; and Lauralee Guilbault and Jenny Johanson, Alverno College, on your water footprint.


54 - Institutional Planning and Policies
How do institutions make decisions that impact sustainability? What kinds of options do they have, and what are some costs and benefits? Are hands tied, or is there room for mission-driven change? Panelists: Chris Seitz, Focus on Energy; Peter Armstrong and Kate Nelson, University of Wisconsin-Milwaukee, Ben Gramling, 16th St. Community Health Center; and Terri Ward, Urban Ecology Center.


55 - Finding Freedom in My Feet
A whole new world opens up to us when we learn to trust our feet. Hear regular peoples' perspectives on their experiences with sustainable mobility. Presenters: Jillian Imilkowski, Bella Donnas, on biking; Sara Shutkin, Alverno College, on busing, Crystal Zywicki, Alverno student, on walking.

56 - Conscious Capitalism: How Can Business Apply Sustainability?
Through a local panel of business professionals, we will define Conscious Capitalism and examine its four key components – Higher Purpose for a Business, Conscious Leadership, Conscious Culture and Stakeholder Orientation. Presenters: Chet Keizer, IRIS USA, Inc.; Jarrett Luckett, Southeast Wisconsin Conscious Capitalism chapter; Nicholas Santos, Marquette University School of Business; Carol Vollmer Pope, Alverno College; and Jessy Servi, Outpost Natural Foods.


57 - Nurturing Supportive Communication Climates to Sustain Harmonious Relationships
Drawing from the research by communication scholars such as Jack Gibb, participants will learn tools to assist in cultivating interactions that help sustain positive, supportive relationships and minimize defensiveness and conflict. The session will be interactive, inviting you to try out some of the communication strategies that are presented. Presenter: Jean Groshek, Alverno College.


58 – Introduction to Papermaking: Local Plants & Recycled Paper - SESSION IS FULL

Using local plants and recycled paper watch a demonstration on how papermaking can be researched to create an effective second use of materials for art. You will then participate in pulp painting elements on a community collaborative paper mural. Discussion will focus on greener materials, archival properties and balancing lower environmental impact while retaining quality of craft. Presenters: Student and faculty from Alverno's Art Department led by Dara Larson.


59 – Don't' Throw It, Regrow It
This session will demonstrate how to successfully regrow vegetables, fruits, herbs and spices from your kitchen scraps. You will see a visual presentation of already rooted scraps. Presenter: Josie Weishaar, Alverno College.


61- Sustaining Music Traditions: Black Gospel
Singers in the gospel style will invite attendees to participate in acappella versions of songs learned through oral transmission, discuss how this tradition has been handed down through generations, and open a wider discussion of how folk arts like this are sustained in communities. Session performer, Julia Prescott, a leader in the Gospel community with co-presenter, Peter Roller, Alverno College.
Lunch/Art Activity


70 - Growing Power Lunch - $8 (12:00-1:00 pm)
Learn what sustainable tastes like! Order a salad lunch featuring Growing Power greens, apples, yellow peppers, tomatoes, roasted Soy Nuts, and warm rolls. All produce is from Milwaukee's own urban farm, Growing Power. The lunch will feature a short presentation by Will Allen, CEO of Growing Power.

71 - Empty Bowls (12:15 -1:00 pm)- SESSION IS FULL

Create soup bowls to be sold in nationally recognized fundraiser for Milwaukee's hungry and homeless. Registration is required. Limited number of spaces. No food in the ceramics room please.
Tours/Off-Campus Opportunities


72 - Bike Ride (4:00 - 5:00 p.m.)

Have you been toying with the idea of getting on a bike (again)? Bring your bike & helmet (required) to campus or borrow one from Alverno's great corral of loaner bikes. Join us for a one-hour 8-10 mile casual ride led by the Bella Donnas (weather dependent). To request a loaner bike please contact Residence Life at 382-6372 at least 24 hours in advance.


73 - Lakefront Brewery Environmental Tour - $8 (Departs Alverno at 3:30 p.m.)

Lakefront Brewery will give us an exclusive environmental tour of their facility, led by owner Russ Klisch. The tour including free samples, vouchers for additional locations, and transportation. Age restrictions apply for sampling. Event time including transportation: 3:30 pm – 5:45 pm.
Special Opportunities - no registration required

Conscious Capitalism Chapter Kickoff (3:30-5:30 pm)
Join us for the kickoff meeting of the new SE Wisconsin Chapter of Conscious Capitalism. We envision this session will draw business leaders from across SE Wisconsin to learn about the organization and open networking and dialogue about how the chapter will make a difference in how businesses can operate within the four frameworks of CC to address sustainability.

Intercampus Conversation (3:30-4:30 pm) (Open to members of student organizations and advisors)
Share ideas across campuses. What can students, faculty, staff and administration do? Participants: Peter Armstrong, University of Wisconsin-Milwaukee student government; Vildana Mitrovic, Alverno College Team Green; Kate Nelson, University of Wisconsin-Milwaukee Chief Sustainability Officer and Alverno Student Government.
Online Registration is now closed but walk-in registration will be accepted on Friday, October 9th.
Please contact the Institute for Educational Outreach for additional information or questions at 414-382-6087 or institute@alverno.edu