Save the Date! June 16, 2016
Conference sponsored by the School District of South Milwaukee
In partnership with Alverno College and
All sessions will be held at Alverno College in the Sister Joel Read Center.
Maps and directions are located here.
Who should attend the conference:

Teachers Coaches
Administrators School Board Members
School Counselors Parents
Pupil Services Professionals Community Leaders
PBIS/RtI Coordinators
2016 Promising Practice Award winners attend the 2-day conference free! Your registration fee will be reimbursed by WCEP. Click here for application and guidelines.

If you would like to be included on the mailing list for conference updates please click here.

2016 Early Bird Conference Rates:
Early Bird Registration Deadline May 26, 2016


Individual
Group
1- Day Conference
$179
$149 each
Pre-Conference
$75
$75 each
Eleven Principles Workshop
(Training sourcebook included)
$295
$149 - $179
Please call for group rate
Eleven Principles of Effective Character Education Institute
Workshop June 15, 2016:
CEP's Eleven Principles of Effective Character Education training is customized to help school teams learn how to move the character education initiative forward in their schools and identify major areas for planning. The program's principles create a framework that incorporates all aspects of school programming with a focus on embedding character education throughout the curriculum and culture of the school. This training encourages teams to reflect on the needs of their individual schools as they relate to the Eleven Principles Framework. It is beneficial for schools that are just getting started as well as for schools that are looking to enhance existing programs. Optimal growth and planning result when school teams, including the building principal, work together throughout the day. School teams often include the character education committee and/or teacher-leaders from across grade levels and curricular areas. This training will provide a solid foundation for your conference experience.
Pre-Conference June 15, 2016 1:00 p.m. - 4:00 p.m.
Social Media: Social, Neurological and Educational Implications
Chris Parrott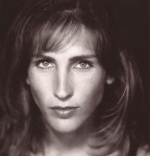 ‌After graduating Cum Laude from Dartmouth College, Chris Parrott studied in London earning her MSc and Post MSc degree to become a BPS Chartered Counseling Psychologist. Back in the US, Parrott co-founded Your Self Series, an SECD teen identity development program, and YourChatMat, tools to engage families in meaningful conversation. Her co-authored book Reach Before You Teach: Ignite passion and purpose in your classroom (published by Corwin Press) was released October 2013.
Conference Keynote June 16, 2016
Inspiring Empathy, Compassion & Kindness In Your Character Building
Barbara Gruener
‌
Barbara Gruener is a nationally-recognized author, character coach and school counselor who thrives on positively influencing character change, passionately helping people create strong connections, and intentionally improving school climate for good. Her innovative and inspirational ideas are sparked by 32 years in public education, growing alongside students from every age and stage. In her spare time, Barbara enjoys knitting, baking, writing, reading, walking, napping, or spending time with her husband and their three children.
A Call for Proposals
Submit proposals electronically to institute@alverno.edu by February 1, 2016, using the Breakout Session Proposal Form.


Preference will be given to proposals that:


Model integration of character education, socio-emotional learning, culture or climate rather than add-on or stand alone programs.
Provide good examples of how CEP's Eleven Principles can be lived out. View the Eleven Principles here.
Clearly indicate the two or three ideas that participants will take away from the proposed session.


Note: Presentations must avoid a focus on the sale of particular products. Presenters are welcome to display and sell their products at a complimentary table in the Resource Fair.


Please contact Julie Borgealt at 414-382-6435 or julie.borgealt@alverno.edu for more information on breakout session proposals, Resource Fair or sponsorships.
Conference Hotel
The conference hotel and group rate information will be available soon.

Contact the Institute for Educational Outreach at Institute@alverno.edu or 414-382-6087 for more information.