SAVE THE DATE!
2017 Character Education Conference

June 20, 2017

Conference participants will have the opportunity to explore the important role that character education and social emotional learning play in improving school culture and academic achievement. Through keynote presentations, breakout sessions and the resource fair, participants will interact with like-minded colleagues to share and learn strategies on how to engage their students and help them develop into ethical citizens.


All sessions will be held at Alverno College, Milwaukee, WI
Maps and directions are located here.
Who should attend the conference:

Teachers Coaches
Administrators School Board Members
School Counselors Parents
Pupil Services Professionals Community Leaders
PBIS/RtI Coordinators
If you would like to be included on the mailing list for conference updates please click here.

2016 Early Bird Conference Rates:

Individual
Group
1- Day Conference
$179
$149 each
Pre-Conference
$75
$75 each
Eleven Principles Workshop
(Training sourcebook included)
$295
$149 - $179
Please call for group rate
1-Day Conference Agenda:

8:00-8:30 am Registration/Breakfast
8:30-10:00 am Welcome/Keynote by Barbara Gruener
10:15-11:30 am Concurrent Session 1
11:30-12:00 pm Lunch/Resource Fair
12:00-1:00 pm Lunch Presentation by Scott Shickler
1:15-2:30 pm Concurrent Session 2
2:45-4:00 pm Concurrent Session 3
Eleven Principles of Effective Character Education Institute Workshop
June 15, 2016 9:00 a.m. - 4:00 p.m.
CEP's Eleven Principles of Effective Character Education training is customized to help school teams learn how to move the character education initiative forward in their schools and identify major areas for planning. The program's principles create a framework that incorporates all aspects of school programming with a focus on embedding character education throughout the curriculum and culture of the school. This training encourages teams to reflect on the needs of their individual schools as they relate to the Eleven Principles Framework. It is beneficial for schools that are just getting started as well as for schools that are looking to enhance existing programs. Optimal growth and planning result when school teams, including the building principal, work together throughout the day. School teams often include the character education committee and/or teacher-leaders from across grade levels and curricular areas. This training will provide a solid foundation for your conference experience.
Pre-Conference June 15, 2016 1:00 p.m. - 4:00 p.m.
Chris Parrott
Social Media: Social, Neurological and Educational Implications


‌This workshop will explore the research concerning the effects social media is having both on children's brains and on their behaviors. Neuroscience shows that our brains wire according to exposure. The wiring that takes place with cyber interaction has both positive and negative results that need to be considered for implementing strategies that support the overall well being of our youth.


Participants will be exposed to the cyber social reality that pervades children's lives and how that reality is shaping their still forming identities and social interactions. This generation is the first to be brought up in a world of unlimited access to information, images and social interaction. What are the implications? Just how does the cyber world affect who children believe themselves to be, especially when they can be something entirely different online than who they are in reality?


Participants will be also be asked to reflect on the hidden massages being sent with our ever growing technological use and to think critically about how their own interactions with children may be affected by these avenues. Time will be spent creating social media guidelines and exploring various social media tools for classroom use.


‌After graduating Cum Laude from Dartmouth College, Chris Parrott studied in London earning her MSc and Post MSc degree to become a BPS Chartered Counseling Psychologist. Back in the US, Parrott co-founded Your Self Series, an SECD teen identity development program, and YourChatMat, tools to engage families in meaningful conversation. Her co-authored book Reach Before You Teach: Ignite passion and purpose in your classroom (published by Corwin Press) was released October 2013.
WCEP Awards Dinner, June 15, 2016, Reception/Dinner 5:30 p.m. - 7:30 p.m.
State School of Character and Promising Practice Awards Presentation
Guest Speaker Gerry Howze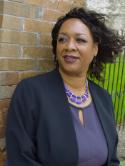 As Executive Director of PEARLS for Teen Girls, Gerry Howze has a vision that includes building a movement of young women prepared to lead Milwaukee. Prior to PEARLS, Howze developed her wealth of programming knowledge as Club Manager at the Hillside Boys & Girls Club, Director of Goldin, COA Youth & Family Center and trainer, KIDS FIRST Coalition Coordinator at Aurora Family Service.


Howze has a B.A. in Human Services from Springfield College, is a 2005 Future Milwaukee graduate and certificates in youth development, training and leadership from the Youth Work Learning Center, Family Development Resources, Aurora Health Care, Waloon Institute, Leadership Intensive and transformational Leadership Quest Development Shop. She serves on the board of Milwaukee Scholars, Marcus Center for the Performing Arts' Diversity & Community Engagement Committee, Diverse & Resilient and is a member of the United Way of Greater Milwaukee & Waukesha County Speakers Bureau.
Please join us for a reception and dinner to recognize the 2016 State School of Character and Promising Practice winners. Contact us at 414-382-6087 for more information and to order tickets.


2016 Wisconsin State Schools of Character
State Schools of Character: Meyer Middle School - River Falls, Brown Deer Middle High School - Brown Deer, Pleasant Prairie Elementary School - Pleasant Prairie
Honorable Mention: Greenwood Elementary - River Falls
Emerging: Westlawn Elementary School - Cedarburg


2016 Promising Practice Award Winners
Amherst Middle School Capitol West Academy
Rockfield Elementary School School District of South Milwaukee
St. Monica School Westside Elementary School
West Milwaukee Intermediate School Youth Initiative High School
Conference Keynote June 16, 2016
Barbara Gruener
Inspiring Empathy, Compassion & Kindness In Your Character Building

‌
‌Have you ever visited a school where empathy is elevated, compassion is mobilized, and kindness has become so routine that the warmth of its glow is felt from the very moment you open the doors? If so, then you likely remember wanting to pull up a chair and stay there all day. Something so magical doesn't just happen by chance; empathy gives kindness its why, after all. In her keynote, Barbara will provide concrete inspiration for weaving kindness into the very fabric of your character building to help our future leaders intentionally understand empathy, compassion & kindness, embrace them, and give those glorious virtues wings to soar.


Barbara Gruener is a nationally-recognized author, character coach and school counselor who thrives on positively influencing character change, passionately helping people create strong connections, and intentionally improving school climate for good. Her innovative and inspirational ideas are sparked by 32 years in public education, growing alongside students from every age and stage. In her spare time, Barbara enjoys knitting, baking, writing, reading, walking, napping, or spending time with her husband and their three children.


Lunch Speaker June 16, 2016
Scott Shickler
The Mindset Revolution: A Unique Approach to Transforming Schools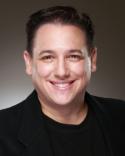 What if you could help increase student resilience, self-determination and intrinsic motivation while decreasing negative behaviors in just minutes each week? Youth empowerment expert Scott Shickler presents a revolutionary social emotional learning program that empowers students and positively transforms schools. Learn how leading schools are using the 7 Mindsets to improve school culture and academic performance, reduce behavior issues, increase student engagement and resilience, and provide unparalleled professional development opportunities for school staff.


One of the world's leading experts on personal empowerment, Scott Shickler is a sought-after speaker, thought leader and the bestselling co-author of The 7 Mindsets to Live Your Ultimate Life. His education and empowerment company, 7 Mindsets, currently serves over 100,000 students at 150 schools and youth organizations around the world. Scott has been featured in a variety of media including CNN, ABC and NBC News, The New York Times and The Wall Street Journal.


Breakout Sessions
Participants can choose up to three breakout sessions from more than 20 offerings featuring national and local experts on character education. Breakout sessions will be identified for educational levels: Elementary, Middle, High School and Administrative Leadership. Please click here for Breakout Session Topics and schedule.
Sponsorships & Resource Fair
For more information on sponsorship opportunities or the resource fair please contact Julie Borgealt at 414-382-6435 or julie.borgealt@alverno.edu
Graduate Credit Option
One graduate credit will be offered to 1-day conference participants through Alverno College at a fee of $130. Click here to see Course Description and registration form.
Conference Hotel
The Comfort Suites Milwaukee Airport offers complimentary wireless high-speed internet access. Complimentary 24-hour business center with printing capacity in front lobby. Free Parking and Complimentary airport transportation 7 days a week. Self-laundry facilities and dry cleaning service available. Onsite Pub open 7 nights a week. Happy Hour 5:30-7:30pm Monday - Thursday evening (free Beer, House Wine, & Rail Drinks). Complimentary breakfast and 24-hour fitness center featuring all new equipment.
For reservations call 414-570-1111 and mention "Character Education Conference" to receive the conference rate of $109/night. The conference rate is only in effect until May 25, 2016. Don't delay!
Contact the Institute for Educational Outreach at Institute@alverno.edu or 414-382-6087 for more information.
Conference sponsored by the School District of South Milwaukee
In partnership with Alverno College and