Save the Date

2016 Character Education Conference
June 15-16, 2016

2015 Keys to Character Education Conference
11th Annual Character Education Conference
June 17-18, 2015
Conference sponsored by the School District of South Milwaukee
In partnership with Alverno College and

All sessions will be held at Alverno College in the Sister Joel Read Conference Center. Maps and directions are located here.
Who should attend the conference:

Teachers
Administrators
School Counselors
Pupil Services Professionals
PBIS/RtI Coordinators
Coaches
School Board Members
Parents
Community Leaders
2015 Promising Practice Award winners attend the 2-day conference free! Your registration fee will be reimbursed by WCEP. Click here for application and guidelines.

If you would like to be included on the mailing list for conference updates please click here.

Conference Schedule:

Wednesday, June 17th
8:00 am – 9:00 am Registration/Exhibits Open
9:00 am – 10:30 am Keynote by Michele Borba
10:45 am - 12:00 pm Breakout Session 1
12:00pm – 1:00pm Lunch/Exhibits Open
1:15 pm – 4:00pm Breakout Sessions 2 and 3
Thursday, June 18th
8:00 am - 9:00 am Registration/Exhibits Open
9:00 am – 10:30 am Keynote by Phil Vincent
10:45 am – 12:00 pm Breakout Session 4
12:15 pm – 1:45 pm Awards Luncheon
2:00 pm – 3:30 pm Team Work Sessions
2015 Conference Rates:

| | Individual | Group |
| --- | --- | --- |
| 2- Day Conference | $365 | $335 each |
| Eleven Principles Workshop | $295 | Please call for group rate |
Pre-conference Workshop June 16, 2015:
Eleven Principles of Effective Character Education Institute
CEP's Eleven Principles of Effective Character Education training is customized to help school teams learn how to move the character education initiative forward in their schools and identify major areas for planning. The program's principles create a framework that incorporates all aspects of school programming with a focus on embedding character education throughout the curriculum and culture of the school. This training encourages teams to reflect on the needs of their individual schools as they relate to the Eleven Principles Framework. It is beneficial for schools that are just getting started as well as for schools that are looking to enhance existing programs. Optimal growth and planning result when school teams, including the building principal, work together throughout the day. School teams often include the character education committee and/or teacher-leaders from across grade levels and curricular areas. This training will provide a solid foundation for your conference experience.
Keynote Speakers:
Dr. Michele Borba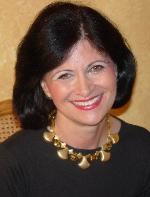 Dr. Michele Borba is an internationally recognized expert and author on children, teens, parenting, bullying and moral development. Her work aims to help strengthen children's character and resilience, build strong families, create compassionate and just school cultures, and reduce peer cruelty. Her practical, research-based advice is culled from a career of working with over one million parents and educators worldwide.


Her thirty-year career has been devoted to developing a framework to strengthen children's character and build moral school climates. Her best-selling book, Building Moral Intelligence, and her Character Builders program for young children (Respect, Responsibility, Caring, and Peace-Making) are used in hundreds of schools and organizations worldwide.

She served as a consultant for the Center Resource Group for Character Education and Civic Engagement for the U.S. Department of Education and is on the board for Character Education Partnership.


Her numerous awards include the National Educator Award, presented by the National Council of Self-Esteem; Santa Clara University's Outstanding Alumna Award; and the Award for Outstanding Contribution to the Educational Profession, presented by the Bureau of Education and Research. She was named the Honorary Chairperson for the Implementation of Self-Esteem in Hong Kong.


Dr. Borba lives in Palm Springs, California with her husband and has three grown sons.
‌Dr. Philip Vincent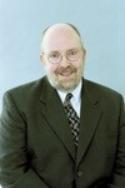 Dr. Philip Fitch Vincent is Director of Character Development Group in Boone, NC, and partner with Multi-Dimensional Education, Inc. He brings many years of experience as an educator and administrator to his consulting, grant writing, grant project management, presentations, workshops, and many books, starting with Philosophy for Young Thinkers (1983).


Dr. Vincent has taught grades K-12 as well as being a site and central office administrator. Phil has done more than one thousand presentations and keynotes in more than 40 states, Mexico and Canada. In November of 2007, he received the Sandy McDonald Award for Lifetime Achievement in the field of character education from the Character Education Partnership in Washington, DC. Phil was also given the Canadian Achievement Award in Character and Ethical Education for his extensive work in the Province of Ontario.


Over his career, Phil has published multiple journal articles and chapters in edited books. He has also authored, co-authored and edited 27 books that have been published in the United States, Canada and Australia and forthcoming, in China. Phil's most recent books are: Restoring School Civility (Character Development Group, 2009), Multi-Dimensional Education: A Common Sense Approach to Data Driven Thinking (Corwin Press, 2011), Relationships + Rules + Routines = Results (Character Development Group, 2013) and the forthcoming, The Caring Classroom: The Compassionate School (Character Development Group, 2015).


Phil lives in Boone with his wife, Cynthia and their two dogs, Maddie and Gracie who are the grandchildren until the two legged grandchildren arrive…hopefully within the next two years!
Breakout Sessions
Participants can choose up to four breakout sessions from more than 20 offerings featuring national and local experts on character education. Breakout sessions will be identified for educational levels: Elementary, Middle, High School and Administrative Leadership. Please click here for Breakout Session Topics and schedule.
Graduate Credit Option
One graduate credit will be offered to 2-day conference participants through Alverno College at a fee of $120. A course description and registration form will be emailed to interested parties upon request.
Sponsorships & Resource Fair
For more information on sponsorship opportunities or the resource fair please contact Julie Borgealt at 414-382-6435 or julie.borgealt@alverno.edu

Contact the Institute for Educational Outreach at Institute@alverno.edu or 414-382-6087 for more information.