AII Workshops

Sponsored by the Alverno College Spanish/English Healthcare Interpretation Program

Saturday, March 28 — 9:00 AM to 12:30 PM
Sr. Joel Read Conference Center, Alverno College
3400 S. 43rd Street
Directions to campus
Workshop Objectives
To provide information to interpreters regarding speech language pathology
To practice interpreting with peers in various scenarios
To network with interpreters from the area
To establish a forum where all levels of interpreters, from students to experienced interpreters, may come together and learn from each other
Agenda
8:00-9:00 Registration and Continental Breakfast
9:00-10:30 Opening Remarks and Presentation

10:30-10:45 Break
10:45-11:00 Warm-Up Activities
11:00-12:15 Role Plays
12:15-12:30 Closing Remarks
12:30-1:30 Optional Networking Time and/or Box Lunch (additional fee with registration)
Guest Speakers:

Maura Jones Moyle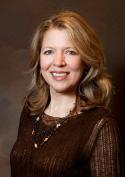 ‌‌
Maura Jones Moyle is an Associate Professor in the Department of Speech Pathology and Audiology at Marquette University. Her research focuses on linguistic diversity, literacy, and least-biased methods of language assessment. Dr. Moyle teaches courses in multicultural issues in speech-language pathology, diagnostic methods, and child language disorders. She is currently involved in research at the Betty Brinn Children's Museum investigating the effect of children's museums on literacy development, and an evaluation study at St. Catherine School examining the efficacy of ToggleTalk, a curriculum designed to develop bi-dialectal fluency in young children who speak nonmainstream English.
Jennifer Flamboe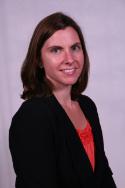 Jennifer M. Flamboe is Chair of the World Languages department at Alverno College where she is also assistant professor of Spanish and director of the Spanish/English Healthcare Interpretation program. She holds an M.A. in Foreign Language and Literature from the University of Wisconsin-Milwaukee with concentrations in Spanish linguistics and translation. In addition to being a nationally-certified Spanish interpreter through the Certification Commission for Healthcare Interpreters (CCHI), Jennifer has over 10 years of experience translating and interpreting, and she has presented to groups at the local, regional, and national level on various topics relevant to her field.
Registration is Now Open
Registration Fee: $35.00
Registration deadline is Thursday, March 26th.
To register by phone call 414-382-6087 or fax registration to 414-382-6088

An optional box lunch will be available for those attending the networking session at a cost of $9.00. Please mark your lunch choice on your registration.
Continuing Education Units
We have applied for .3 CEU's through the International Medical Interpreters Association.
Registered Alverno Spanish-English Healthcare Interpretation Minors can attend the conference free of charge. E-mail Daniel.Dickover@alverno.edu or Jennifer.Flamboe@alverno.edu to register.
All languages are welcome but bringing a partner in your language improves the role playing experience.